Roster announced for U.S. U-17 Men's National Team training camp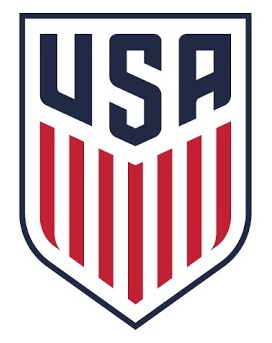 CHICAGO (Via U.S. Soccer) – U.S. Under-17 Men's National Team head coach John Hackworth has named a 26-player roster for the team's latest international camp, taking place in San Pedro Sula, Honduras. During the camp, the U-17 MNT will play multiple friendlies against the U-17 Honduras team.
The camp will aid in the USA's preparation for the 2017 CONCACAF U-17 Championship, where the USA has been paired with Jamaica, Mexico and El Salvador in Group C. The tournament will be held at Estadio Rommel Fernández and Estadio Maracaná de Panamá in Panama City from April 21–May 7. The CONCACAF Championship serves as the qualifying tournament for the 2017 FIFA U-17 World Cup in India.
This will be the U-17 MNT's first international camp in 2017 and the first set of international matches since December's Nike International Friendlies, where the U.S. swept U-17 sides from Brazil, Portugal and Turkey to win the tournament for the first time since 2013.
+READ: USA defeats Mexico 1-0 in CONCACAF U-20 Championship
The birth years for players in this camp range from 2000 to 2001. The age cut-off for this U-17 player pool is players born on or after Jan. 1, 2000.
Roster notes:
Of the 26 players on the roster, 25 have played in the U.S. Soccer Development Academy.
Of the 25 Academy products, seven have registered four seasons in the DA: Isaac Angking, Carlos Asensio, Christopher Gloster and Jaylin Lindsey, Rayshaun McGann, Joshua Sargent and Adrian Villegas.
Each born in 2001, midfielders Taylor Booth and Indiana Vassilev and forward Bryan Reynolds Jr. are the youngest players on the roster.
Roster by Position

GOALKEEPERS (3): Alexander Budnik (Sockers FC; Arlington Heights, Ill.), Justin Garces (Kendall SC; Miami, Fla.), Quantrell Jones (Baltimore Celtic; Baltimore, Md.)
DEFENDERS (8): Carlos Asensio (Atlanta United; Roswell, Ga.), Ethan Bartlow (Crossfire Premier, Woodinville, Wash.), Jean-Julien Foe Nuphaus (Unattached, San Jose, Calif.), Christopher Gloster (New York Red Bulls; Montclair, N.J.), Jaylin Lindsey (Sporting Kansas City; Charlotte, N.C.), Rayshaun McGann (Philadelphia Union; Royal Palm Beach, Fla.), James Sands (New York City FC; Rye, N.Y.), Arturo Vasquez (FC Golden State; Mira Loma, Calif.)
MIDFIELDERS (10): George Acosta (Weston FC; Hollywood, Fla.), Isaac Angking (New England Revolution; Providence, R.I.), Grayson Barber (Sporting Kansas City; Blythewood, S.C.), Taylor Booth (Real Salt Lake AZ; Eden, Utah), Christopher Durkin (D.C. United; Glen Allen, Va.), Blaine Ferri (Solar Chelsea SC; Southlake, Texas), Christopher Goslin (Atlanta United; Locust Grove, Ga.), Indiana Vassilev (IMG Academy; Savannah, Ga.), Adrian Villegas (Portland Timbers; Hood River, Ore.), Akil Watts (IMG Academy; Fort Wayne, Ind.)
FORWARDS (5): Ayo Akinola (Toronto FC; Brampton, Ont.), Nicolas Garcia-Morillo (Atletico Madrid; Madrid, Spain), Bryan Reynolds Jr. (FC Dallas; Little Elm, Texas), William Sands (New York City FC; Rye, N.Y.), Joshua Sargent (Scott Gallagher Missouri; O'Fallen, Mo.)