Rivals to teammates: How Richmond Strikers, Kickers united after years of antagonism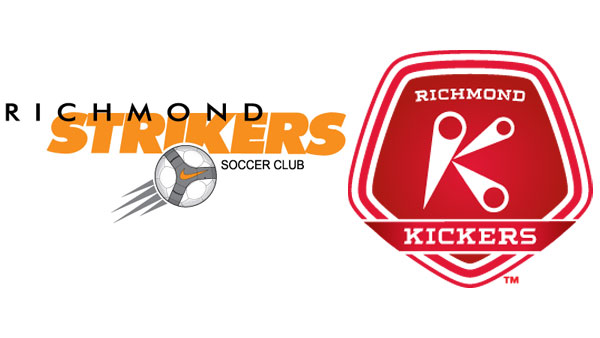 Around the world in any league, rival clubs are best known for their intense matches and bad blood between players and supporters. Typically, they don't join forces in a collaborative effort.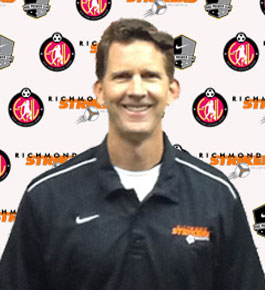 However in Richmond, Va., the Kickers and Strikers hope to prove that rivals can in fact make good teammates.
The Kickers and Strikers have recently partnered to establish Richmond United, a new entity combining the two clubs' top-level boys and girls teams. The collaborative effort was first announced in November in terms of their U.S. Soccer Development Academy program for boys in the Under-13/14, U-15/16, U-17/18 levels.
The clubs then went one step further, announcing similar plans in February to have a Richmond United team compete in the Elite Clubs National League for girls at the U-13 through U-18 age groups. The new combined teams are set to begin play this fall.
[ +Richmond Kickers, Strikers partner Development Academy programs ]
Although the joint effort was only announced recently, the talks that led to this point have been ongoing for many years.
"I've only been back here in the Richmond area for almost two years and this conversation started well before I got here. This has been an ongoing conversation with Bob Jenkins, the technical director here, and Leigh Cowlishaw with the Richmond Kickers," Richmond Strikers executive director and director of Soccer Jay Howell told Soccerwire.com.
In fact, ever since the inception of the Kickers' Development Academy program, a possible partnership with the Strikers was bandied about.
"We thought it made sense on the national program level to partner on academy. We've had the conversations since we were going to work on an academy program and we had conversations with the Richmond Strikers some time shortly after," said Rob Ukrop, president of the Kickers' board of directors.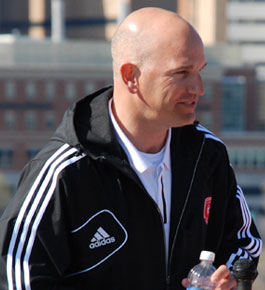 With a combined effort, the Richmond area — where the greater metro population is 1.3 million, modest by DA and ECNL standards — can turn out a much more competitive squad than with separate programs on a national level. The teams are expected to be much more balanced and have a full roster of players that are capable of keeping pace with the country's elite.
[ +Kickers, Strikers unite top-level female programs to compete in ECNL as Richmond United Girls ]
"You can make the argument each club can be successful at the national level with specific teams," said Ukrop.  "Long-term, I think with the top-level players training together in the same environment consistently, there's a better chance at success on the national level."
Though it may benefit everyone in the big picture, it also ramps up competition for roster spots — and as another coach close to the situation told SoccerWire.com, "We've created a culture where we're supposed to hate each other."
Some involved with the transition acknowledge that taking players from rival systems could see tension among the new teams. Although Ukrop didn't think so, Howell believed there could be, and if there is, he thinks it might come more on the girls' side than the boys.
"On the boys' side I think because their teams are less community-based, the boys don't have this total sense of community within their teams and social aspects of being part of a team, I think it might be a little bit easier," he said.
"Whereas with the girls, within the pockets of teams — and we have some good teams with the Strikers and with the Kickers — they've got their friends and are very socially tight and [think] 'This is our team, this is our group.'
"Is there going to be a possibility of a little bit more tension or anxiety about change, about what's going to happen? Possibly."
Howell mentioned other teams that can be rivals at the club level, but can join together on a national stage and work towards one common goal. He alluded to the prime example of FC Barcelona and Real Madrid, hated rivals in La Liga, coming together to help Spain win World Cup and European Championship titles.
Although the majority of Richmond United will be made up of Kickers and Strikers players, there is opportunity for players to join from outside the two clubs. The hope is that the newly-formed program doesn't remain solely a Kickers-Strikers partnership, but one that is inclusive for the whole Richmond area.
The technical staffs of both clubs already have a good indication of which players will make the step up to Richmond United. For players outside the two clubs, they are currently being evaluated as they reach out. There will also be identification camps to gather more research on the local talent pool.
Richmond United is seeking are those either in the Kickers and Strikers clubs or in the Richmond area that are going to be fully committed and focused on their development as players, striving to reach the next level.
"The players that get involved with this are making a commitment to train and play to be a part of this, which means they will be training four days a week," said Howell. "This is going to be a large part of their lives, it's a commitment that means they are going to have to give up other things in order to be a part of this."
For players that want to carry on playing with either the Kickers or Strikers on the local level and have other activities going on in their lives, both the Kickers and Strikers will continue to field their own elite teams in the U-13 to U-18 divisions in competitions like the VA Premier League, Virginia State Cup and various showcase tournaments. The Richmond United program will simply be an extension to provide an environment where the best players in the area are playing consistently with each other.
The collaborative program will not only allow the most committed and talented players to compete regularly with each other, it will also act as motivation for those not currently in the program.
"For some kids that don't make it, they're going to want to get on this team. We want that to be a driving force.," said Ukrop.