Richmond Kickers Pro Soccer President Matt Spear steps down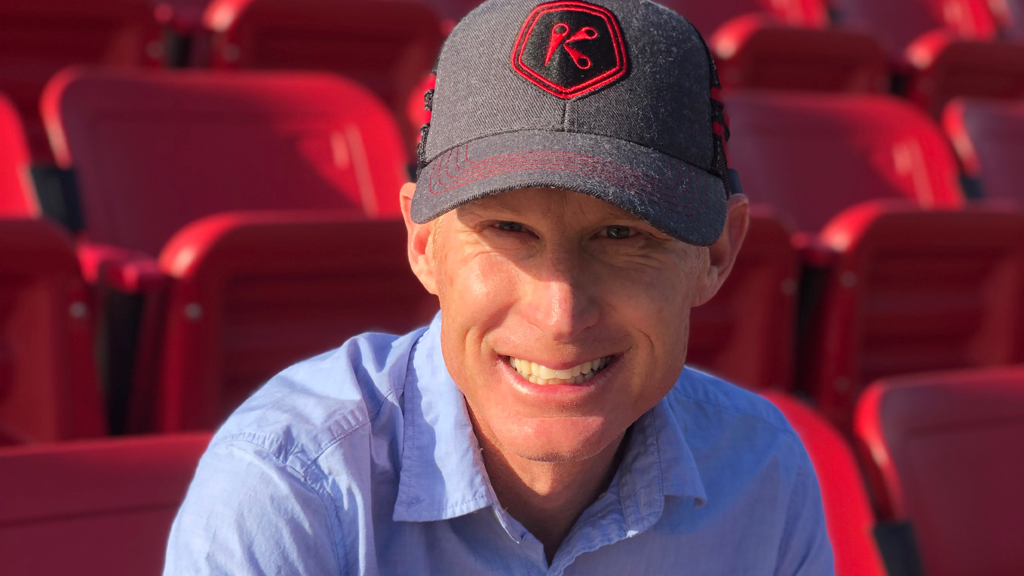 RICHMOND, Va. – Richmond Kickers Pro Soccer President Matt Spear has stepped down from his role to focus on his family.
The former sports marketing entrepreneur and college head coach joined the Kickers in January of 2019 as 22 Holdings took over as the new ownership group, and quickly made his mark on the Richmond sports landscape.
"I am so grateful for my experience with the Richmond Kickers," commented Spear. "Rob Ukrop leads the growing ownership group with the bold transition and new chapter for this special, storied club. My focus and goals started with mission, culture, and community. Success on the field, adding investors, improving the stadium/fan experience and raising the organization's trajectory follow purpose and people. I have loads of confidence in the tremendous folks at the club such as Darren Sawatzky to push towards deeper impact and great results. And thank you fans and friends in RVA – you are essential elements of the club's spirit and drive. Go Richmond!"
During Spear's leadership, the club has crafted a new core mission, vision and principles, built out a strong leadership team with new hires including Sporting Director and Head Coach, Darren Sawatzky, and Vice President of Sales and Operations, Camp Peery. With Spear's decision-making in 2019, the team improved from a 9th place finish to one win away from the club's first Final appearance since 2010. Finally, he led the push for the first major renovations at City Stadium since 1994 with nearly $2 million worth of investments over the last 18 months.
"It is a difficult day knowing my long-time friend, Matt Spear, has chosen to leave our organization to focus on his family, but the entire RVA community is thankful for his efforts to unify our community through soccer," said Rob Ukrop, Kickers Chairman. "Matt has always been a tremendous leader, and his energy and enthusiasm has been contagious for our team both on and off the field. He has helped our club create a solid foundation to continue building on, and we know Matt and [his son] Beck will be back in town to cheer on his beloved Kickers with his many Richmond area friends in the Red Army and beyond."