Richie Williams, U.S. U-17s fulfill World Cup quest: "People are very quick to judge the youth teams"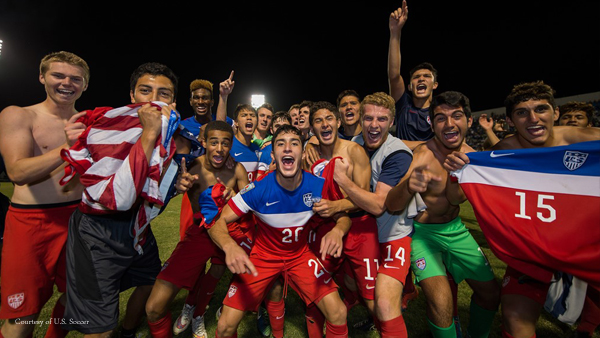 "So, mission accomplished. A debacle avoided for U.S. Soccer."
That was the judgement of the just-completed U.S. U-17 Men's National Team's World Cup qualifying campaign by veteran SoccerAmerica journalist Mike Woitalla on Monday, a cuttingly succinct summation that also held something of a litmus test for observers of this and other recent youth national teams.
After a 3-0 start, coach Richie Williams' side were on course for automatic qualification as group winners, which would also have brought the welcome test of a tournament championship meeting with Mexico. But a poor two hours at the tail end of their group-stage schedule led to a draw with Honduras and a loss to Jamaica, forcing a playoff rematch with the Reggae Boyz, who came within one penalty kick of snatching away that trip to Chile.
+READ: U.S. U-17 MNT on to 2015 FIFA U-17 World Cup after PK win over Jamaica
Did this team doggedly fulfill a treacherous mission, or stumble across the finish line of minimum expectations? And why do we keep asking these questions of our YNTs?
"The main thing we have to remember is, they're still youths. They're still young," Williams told SoccerWire.com. "So these tournaments are a big deal for these guys.
"There's pressure, and it's not easy for these players and teams to come down to play in these places – people on the outside have never experienced coming to a place like Honduras, countries where there are difficult field conditions, the refereeing can be an issue, all the teams want to beat the United States. Heat and humidity. These all sound like excuses for why we weren't successful in the past, but it's reality."
Williams had a point to prove this month. He presided over this team's unsuccessful 2013 qualifying cycle, where the shock quarterfinal loss to Honduras stung most of all because it ended the nation's unique run of participation in every U-17 World Cup in history.
Yet he remained in charge of the Bradenton Residency program, and traveled to this year's CONCACAF U-17 Championship with one of the most vaunted, professional-laden rosters this country has ever compiled at this level. For their first three matches, and more than half of their fourth, they showed dynamism and resourcefulness, led by cultured playmaker Christian Pulisic and Josh Perez, the gifted attacker whose best moments truly did merit comparison to "world-class" status.
+READ: U.S. U-17 boys national team show more promise, inconsistency at IMG Cup
But a win over the host nation slipped away at the death, and an agricultural Jamaica squad gratefully exploited the Yanks' comically bad finishing in a 1-0 upset on Wednesday to hand Honduras the top spot. The U.S. appeared lucky to avoid Group B playoff qualifiers Costa Rica or Canada thanks to CONCACAF's re-seeding process. Yet they still made heavy lifting of the Reggae Boyz rematch in a scoreless draw that left passage to the World Cup, and all its developmental benefits, to chance.
Williams' tone after Sunday evening's six-round penalty-kick shootout was one of vindication, while his players celebrated with honest enthusiasm despite ending their tournament with a 238-minute scoring drought in the run of play.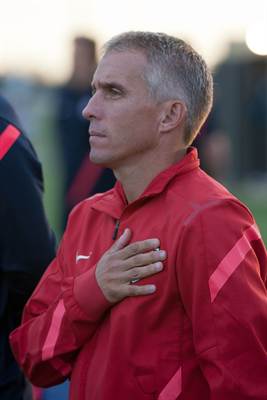 "My thoughts are, 'We qualified for the World Cup.' That's what we came here to do," he said. "I thought it was a great tournament. I thought we did very well, and I'm extremely proud of our players. They work extremely hard, they're a good team. We had a couple setbacks, but they didn't give up. I thought they played extremely well this evening. Obviously we couldn't get the goal, but they did a great job in the penalty shootout and we're going to Chile."
American soccer traditionalists would accept this outlook, noting the tender ages of the players in question, acknowledging their susceptibility to inconsistency and accepting that the gutsy, if sloppy, path to advancement was a practical achievement.
But these players – call them the "Development Academy generation," if you will – are the product of a system designed, and funded, to compete with the world elite. Several, like Pulisic, Fulham academy midfielder Luca De La Torre and West Brom defender Danny Barbir, are already at major European clubs, while others are pursuing or on the verge of similar destinations.
+READ: U.S U-17 men defeat England, Australia at Nike Friendlies, face Brazil for top spot
Their competition is the gold-plated talent assembly line down in Mexico, it is implied, not the homespun physicality of Jamaica. The tournament title was to be this year's goal.
"That's a credit to everyone, that our players are being identified at younger ages now by clubs abroad," Williams told SoccerWire. "[They're] realizing that we have good players, we have talented players that they can take and sign and develop in their systems also. So I think it's a great thing to see for all of U.S. soccer, that we're developing these players. Obviously we need to continue to do that.
"I think through all our youth national teams and our Development Academy and all the clubs around the country, we've got to continue putting these players in good environments to excel. This group, yeah, is probably the first time that we have, what, I think about eight players on this one roster who are signed professionally."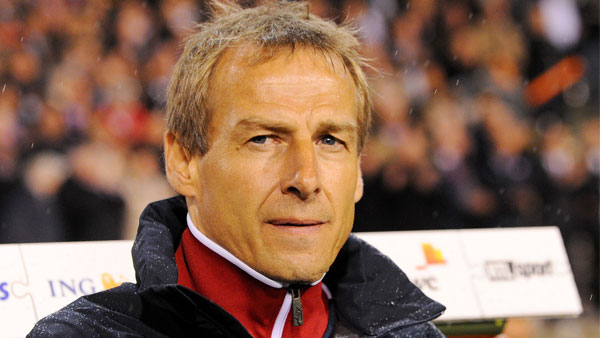 But few seem entirely sure of what the next level of expectations looks like in practice. Lament the fact that "grit" and "hard work" is still the main subject of praise for rising young Yanks rather than flowing play and soaring confidence, and you could be labeled a heartless drill sergeant with no perspective on teenage fragility and the results-vs.-development balance.
"Again, some of these players being 16, 17 years old, and even the U-20s at 18, 19 years old – it's not as easy as everyone expects," Williams told me before the tournament kicked off. "People are very quick to judge the youth teams who are not successful because they didn't qualify in a certain period of time. But I'm sure all the buildup and all the trips and camps that led them to the qualification process helped those players develop and helped those teams get better."
Yet many in the coaching community see a galling lack of ambition in Williams' words, a telltale sign of outmoded thinking ill-suited to the demanding worldliness of USSF technical director and senior-team boss Jurgen Klinsmann. They see advancement to major tournaments as a starting point, not an end goal.
+READ: Jurgen Klinsmann: The recruiter
Klinsmann had a say in Williams keeping his post two years ago, and extended his warm congratulations to this crop of U-17s after their shootout win. The recent epidemic of YNT humiliations – the U-17s in 2013, the U-20s in 2011, the U-23s' Olympic disaster of 2012 – has been staunched, even if the underlying causes linger. Perhaps, for now, we should just be thankful for that?
"It wouldn't be a disaster" if the U.S. had fallen short of qualification, insisted Williams on Sunday. "But our goal was to qualify, so we had faith that we were going to qualify. People do not understand how difficult it is.
"I'm extremely proud of the team, extremely proud of the whole group – our staff, everybody that has worked incredibly hard over the year-and-a-half with this group of players. We accomplished what we set out to do, and that's to qualify for the World Cup. We're just extremely happy."
If that happiness translates into satisfaction with the federation's current player-development machinery, many of us may need to adjust our expectations downward.