Re-scheduled Potomac Memorial Tournament called off due to COVID-19 restrictions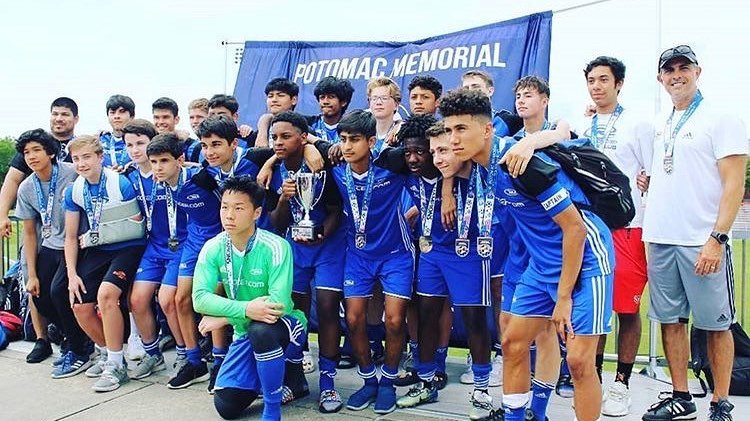 The Potomac Memorial Tournament, a prestigious boys soccer tournament hosted by the Potomac Soccer Association, has been cancelled.
After being pushed back to July 17-19 from its normal Memorial Day weekend dates, the re-scheduled event was also called off due to several factors relating to the COVID-19 pandemic.
Tournament Director Kathy Hauschild notified attending teams of the cancellation this week. Among the top concerns listed were recent restrictions by some youth soccer state associations banning out-of-state competition for their member clubs, and the recent extension of the NCAA Division I in-person recruiting ban through the end of August.
See below for the full cancellation announcement:
Dear Teams,
We hope this email continues to find you well and staying safe. Thank you for taking time to respond to our recent email and questionnaire. Regrettably, we are unable to move forward with the rescheduled Potomac Memorial Tournament on 7/17-19/2020. We are disappointed but feel it is the most responsible decision we could make. We arrived at this decision due in part to the following factors.
• Several state associations recently restricted travel out of state while others banned their teams from competition until mid August. This forced many previously accepted teams to withdraw from the tournament.
• This past Friday, the NCAA extended the ban on recruiting through August 31st. They had indicated that they would reevaluate their current "quiet" period the end of June. It had been our hope that since things had been improving with regards to the virus and that many colleges/u niversities had begun summer workouts, that they would end the quiet period. Unfortunately, this was not the case as now many states began seeing surges in cases. Many teams indicated that if there were no college coaches in attendance, their team would not be interested in participating.
• The surge in cases in many states forced us to exclude teams from those states. Even though Maryland is not one of the surge states, some teams and parents became nervous to travel and participate. This caused additional teams to withdraw.
• Finally, some teams were not comfortable with the daily health checks we were going to be required to do and also withdrew.
In the end, we did not feel we could offer the teams still wishing to participate a quality and meaningful experience that they expected and deserved. We value and respect all of you and didn't want you to attend an event where you were not given appropriate competition and a good value for your money.
As promised, no payments were processed so there is no need to worry about refunds. For those of you that paid by paper check, we will destroy those unless you want us to send it back. If that is the case, please let us know within the next 5 days, otherwise it will be shredded.
We are hopeful that we will be on the other side of this virus in time for Memorial Day 2021! We look forward to having you apply next year! Thank you again for your support of the Potomac Memorial Tournament. As we know you have many choices when it comes to tournaments, we are honored you chose our event. Stay safe!
All the best,
Kathy Hauschild
Tournament Director