PDL club FC Tucson announces partnership to form major youth club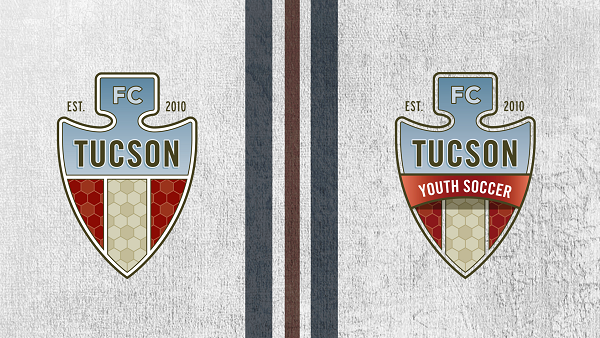 Tucson, Ariz. (Via FC Tucson) — Southern Arizona's largest, most diverse, and most competitive youth soccer programs, Tucson Soccer Academy (TSA) and Tanque Verde Soccer Club (TVSC), have joined forces and partnered with Tucson's Premier Development League team, FC Tucson, to form FC Tucson Youth Soccer Club.
TSA and TVSC have combined to create what will be unrivaled recreational, developmental and competitive opportunities for Tucson area youth. The merger was prompted by the two organizations' mutual desire to provide an exceptional soccer experience for youth players of all ages and abilities. Partnering these merged youth soccer clubs with Phoenix Rising FC, which owns Tucson's Premier Development League team – FC Tucson, provides southern Arizona soccer players with a direct path to professional soccer.
Pooling the resources of the two clubs allows FC Tucson Youth Soccer Club to build on the foundation of excellence already established by TSA and TVSC. For example, the merger expands the player pool for FC Tucson Youth Soccer Club's competitive teams, improves the depth and expertise of its coaching staff, and makes FC Tucson an even stronger voice for soccer in Southern Arizona. The newly expanded organization can also take a giant step towards the goal of making youth soccer more affordable for every Tucson area boy and girl who wants to play.
For FC Tucson Youth Soccer Club President Ted Schmidt, who formerly held the same position at TSA, the merger is a major step in elevating youth soccer to higher level in southern Arizona. According to Schmidt, "This is a monumental game-changer for the kids in Southern Arizona. This marriage of leadership, coaching, and resources will allow for superior recreational, developmental and competitive programs at lower costs as well as a more robust scholarship program. We will have Tucson's largest recreational soccer program, while bringing Pima County's most talented kids together on teams capable of competing beyond Arizona at the regional level. With Tucson's best coaches, a fully-equipped Clubhouse and fitness center, and a dynamic association with Phoenix Rising FC and the University of Arizona Women's Soccer program, we will take youth soccer to the next plateau in every way."
Former TVSC President Garrett Rustand, who was instrumental in initiating the merger and bringing it to fruition, echoes Schmidt's enthusiasm for what the merger can do for the soccer community. "This is an exciting time as two storied soccer clubs are coming together to elevate youth soccer in Southern Arizona". Rustand, who has two children playing youth soccer, will be FC Tucson Youth Soccer Club's Vice President.
As a finalist for Major League Soccer (MLS) expansion, Phoenix Rising FC has made recent steps to increase its presence in Tucson. Early in 2017, it signed an agreement with Cox Media to broadcast all of its matches live in Tucson on YurView Arizona channels 7 and 1007 (for HD). Last fall, it acquired Premier Development League team FC Tucson and rights to own and operate the Mobile Mini Sun Cup MLS pre-season soccer tournament. Then, earlier this year, Phoenix Rising FC announced it would be launching a United Soccer League Division 3 professional soccer team in Tucson as early as 2019.
Phoenix Rising FC and FC Tucson Premier Development League team co-owner and Tucson native Dr. Mark Leber said, "Expanding our organization into youth soccer development is a critical step for the future of professional soccer in Arizona. My brothers and I grew up playing soccer in Tucson, and I have seen the growth and success of TSA and TVSC. Seeing them merge and partner with our Premier Development League team – FC Tucson gives me tremendous pride, knowing how many kids' lives we can positively impact together in southern Arizona."
FC Tucson Youth Soccer Club's Director of Coaching, and FC Tucson Premier Development League team Head Coach, David Cosgrove, is ecstatic about the potential of this new club.
"We are bringing the best soccer training and instruction together in a manner unparalleled in Tucson's youth soccer history. FC Tucson will offer the best entry-level programs in Southern Arizona at affordable prices, as well as greatly enhanced developmental and competitive programs. Finally, Tucson will be able to compete consistently with the larger Phoenix and Southern California markets. And the newly cemented relationship with Phoenix Rising FC will yield tremendous benefits to both organizations. As a native Tucsonan, I can say this is the most exciting development in youth soccer for our community since my colleague and mentor Wolfgang Weber made soccer a staple for Tucson kids some 40 years ago."