Over 80 Fire developmental products sign National Letters of Intent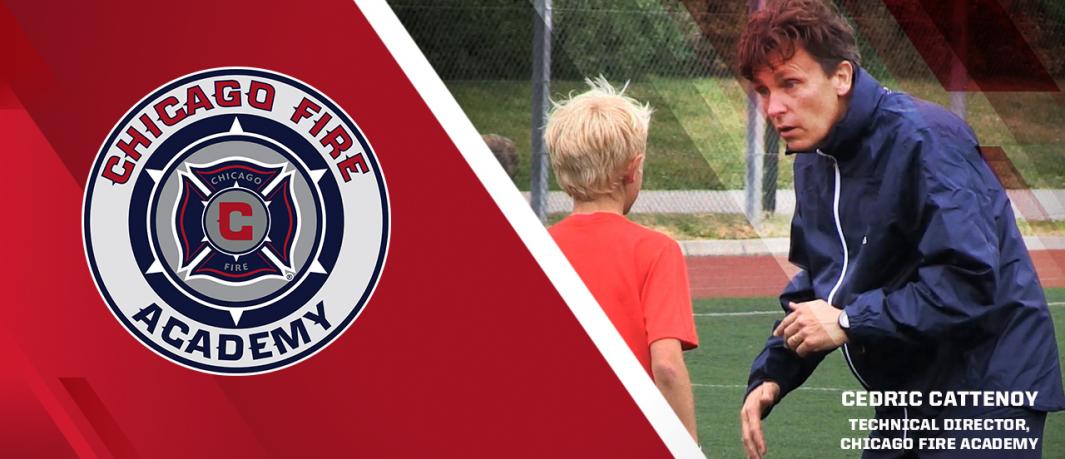 (Via Chicago Fire) – As of Wednesday morning, 15 players from the Chicago Fire and Indiana Fire Academies and a total of 87 players with ties to Fire development pathways are officially taking their talents to the next level after signing their collegiate letters of intent.
Seven Chicago Fire Academy players are set to graduate and move on to the collegiate level. Defender Jake Ronneberg will participate in the Big East as he joins up with Creighton. Heading north, defender Andrew Akindele continues the Fire pipeline to the University of Wisconsin while goalkeeper Kyle Orciuch blazes a trail west to Stanford, winners of three straight NCAA College Cup Championships.
Photo Gallery | The Chicago Fire Academy celebrates National Signing Day 2018
Local ties will additionally remain strong, as four players will embark on their collegiate careers within Windy City limits. Defender Eduardo Garcia and midfielder Aaron Nguyen will be teammates at the University of Illinois at Chicago, while defender Adrian Corona is headed to Northern Illinois and defender Jonathan Hernandez will look to catch on at Dominican.
Eight players on the Indiana Academy side signed national letters of intent as well. Four additional players will head to the Big East Conference, including Austin Koss (DePaul), Ethan Lee (Xavier), and teammates Eric Hollenkamp and Logan Lee (Butler).
Rounding out the Indiana Fire Academy signees are Isaac Sarosy (Indiana), Richie Bennett (Northwestern), Eli Quivey (IUPUI) and Keegan Lee (Denison).
On the women's side, the Indiana Fire Juniors Girls U.S. Soccer Development Academy side will send 15 members to collegiate programs this year. Those players are: Ali Clodgo (Taylor University), Amelia Wampler (Grand Valley St.), Cassidy Lindley (Florida), Erin Patterson (Samford University), Hallie Pearson (Arizona), Katie Soderstrom (Butler), Kayla Amidon (IU – East), Kristina Lynch (Florida State), Lucy Lyon (Samford), Mackenzie Wood (Northwestern), Megan Wampler (Dayton), Molly McLaughlin (Xavier), Rachel Dewey (Xavier), Rachel Vernon (Belmont), and Sydney Genatempo (Marian).
CLASS OF 2018
| | | |
| --- | --- | --- |
| Simon Jillson | CFJ City | Loyola University Chicago |
| Reed Schaefer | CFJ City | Colorado College |
| Quinn Troy | CFJ City | Haverford College |
| Michelle Ulloque | CFJ City | Dominican University |
| Samantha Termunde | CFJ South | St. Xavier University |
| Abbie Kukuck | CFJ South | Clarke University |
| James McBride | Illinois Fire Juniors | Taylor University |
| Paul McBride | Illinois Fire Juniors | Taylor University |
| Meredith Jo Johnson Monfort | Illinois Fire Juniors | University of Illinois |
| Ryan Flynn | Illinois Fire Juniors | Hope College |
| Jack Gibson | Michigan Fire Juniors | Belmont Abbey College |
| Trent Saylor | Michigan Fire Juniors | Transylvania University |
| Haris Dzafc | Michigan Fire Juniors | Davenport University |
| Elijah Dixon | Michigan Fire Juniors | Davenport University |
| Ben Besteman | Michigan Fire Juniors | Spring Arbor University |
| Kayla Amidon | Indiana Fire Juniors | Indiana University East |
| Chaz Andriott | Indiana Fire Juniors | University of Louisville |
| Jalon Barnes | Indiana Fire Juniors | University of Indianapolis |
| Richie Bennett | Indiana Fire Juniors | Northwestern University |
| Austin Boyer | Indiana Fire Juniors | Franklin College |
| Nicole Burkett | Indiana Fire Juniors | Earlham College |
| Ali Clodgo | Indiana Fire Juniors | Taylor University |
| Rachel Dewey | Indiana Fire Juniors | Xavier University |
| Sydney Genatempo | Indiana Fire Juniors | Marian University |
| Riley Hogan | Indiana Fire Juniors | University of Evansville |
| Eric Hollenkamp | Indiana Fire Juniors | Butler University |
| Austin Koss | Indiana Fire Juniors | DePaul University |
| Jimmy Lawson | Indiana Fire Juniors | Franklin College |
| Ethan Lee | Indiana Fire Juniors | Xavier University |
| Keegan Lee | Indiana Fire Juniors | Denison University |
| Logan Lee | Indiana Fire Juniors | Butler University |
| Cassidy Lindley | Indiana Fire Juniors | University of Florida |
| Kristina Lynch | Indiana Fire Juniors | Florida State University |
| Lucy Lyon | Indiana Fire Juniors | Samford University |
| Molly McLaughlin | Indiana Fire Juniors | Xavier University |
| Gretchen Mills | Indiana Fire Juniors | University of Kentucky |
| Seth Nichols | Indiana Fire Juniors | Marian University |
| Erin Patterson | Indiana Fire Juniors | Samford University |
| Hallie Pearson | Indiana Fire Juniors | University of Arizona |
| Eli Quivey | Indiana Fire Juniors | IUPUI |
| Noelle Rolfsen | Indiana Fire Juniors | University of South Florida |
| Taylor Rudin | Indiana Fire Juniors | Wheaton College |
| Isaac Sarosy | Indiana Fire Juniors | Indiana University |
| Adam Schluttenhofer | Indiana Fire Juniors | University of Southern Indiana |
| Oliver Shebeck | Indiana Fire Juniors | DePauw University |
| Maddie Shepard | Indiana Fire Juniors | Manchester University |
| Katie Soderstrom | Indiana Fire Juniors | Butler University |
| Rachel Vernon | Indiana Fire Juniors | Belmont University |
| Amelia Wampler | Indiana Fire Juniors | Grand Valley State University |
| Megan Wampler | Indiana Fire Juniors | University of Dayton |
| Mackenzie Wood | Indiana Fire Juniors | Northwestern University |
| Andrew Cross | Indiana Fire Juniors South | University of Dayton |
| Seth Strader | Indiana Fire Juniors South | University of Evansville |
| Ian Bennett | Indiana Fire Juniors South | University of Southern Indiana |
| Luis Perez | Indiana Fire Juniors South | Oakland City University |
| Lucas Daunhauer | Indiana Fire Juniors South | Kentucky Wesleyan University |
| Elijah Easterday | Indiana Fire Juniors South | Kentucky Wesleyan University |
| Michael Lonnberg | Indiana Fire Juniors South | Truman State University |
| Emily Albert | Kentucky Fire Juniors | Anderson University |
| Cassie Amshoff | Kentucky Fire Juniors | University of Louisville |
| Ashley Brangers | Kentucky Fire Juniors | Centre College |
| Abby Cason | Kentucky Fire Juniors | Hanover College |
| Nena Claycomb | Kentucky Fire Juniors | Georgetown College |
| Kennedy Cline | Kentucky Fire Juniors | Centre College |
| Rachel Creg | Kentucky Fire Juniors | University of Louisville |
| Katie Howard | Kentucky Fire Juniors | Gardner-Webb University |
| Delayna Holman | Kentucky Fire Juniors | Trevecca Nazarene University |
| Ellen Joss | Kentucky Fire Juniors | Lipscomb University |
| Katelyn Kellogg | Kentucky Fire Juniors | Gardner-Webb University |
| Bailee Locke | Kentucky Fire Juniors | Bellarmine University |
| Olivia Marino | Kentucky Fire Juniors | Johns Hopkins University |
| Arianna Mendez | Kentucky Fire Juniors | Murray State University |
| Kerragan Mulzer | Kentucky Fire Juniors | Western Kentucky University |
| Kiley Polk | Kentucky Fire Juniors | University of Louisville |
| Jenna Ray | Kentucky Fire Juniors | University of Evansville |
| Kaitlyn Revell | Kentucky Fire Juniors | Anderson University |
| Kacey Smekrud | Kentucky Fire Juniors | College of Charleston |
| Caleb Smith | Kentucky Fire Juniors | Bellarmine University |
| Olivia Stanley | Kentucky Fire Juniors | Western Kentucky University |
| Abbie Richeson | Louisiana Fire Juniors | Louisiana Tech University |
| Carra Hymel | Louisiana Fire Juniors | Delta State University |