Oklahoma underdogs: OFC '97 taking Jefferson Cup by storm
By Michael Willis
Big-name clubs tend to grab the lion's share of attention at large showcase tournaments.
Sometimes teams and clubs with less name recognition don't get top billing, but still pack a potent amount of talent.
In the Jefferson Cup's Under-16 Championship division, that description would fit the Oklahoma FC '97 Boys team. Hailing from Oklahoma City, OFC is the largest youth soccer club in their home state, and by many measuring sticks, the best.
In 2009, their club managed to capture seven State Cup championships; in 2010, they won four on the boys' side alone. In Oklahoma, these boys are the cream of the crop, but the rest of the nation is not so easily impressed.
At Jeff Cup, they are effectively wearing the "underdogs" label. Certainly the Gotsoccer ranking system is a flawed beast and not the be-all, end-all for comparing quality teams, but in this case it provides a useful comparison.
OFC came into this tournament ranked lower (by GotSoccer.com) than seven of the eight teams in their division; at No. 44 nationally, they are ahead of only NC Fusion 96 Elite, who are ranked No. 76.
And yet these Sooners are unquestionably booming at this tournament in spite of the fierce competition. In their first game, against Fusion 96 Elite, OFC '97 took down their opponent 2-0, fresh off a plane trip that included a stopoff in Chicago along the way.
Their match Saturday pitted them against the ASA Milan Blackhawks, an undoubtedly talented team ranked No. 1 in Maryland. How did they react to playing some of the best players they will face all year?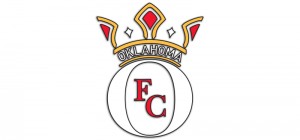 An assured 5-1 victory which their coach, Jesse Faily, attributed to sound defense and skill.
When asked what he liked about his team's performance on the field Saturday, Faily pointed out his team's "technical ability to keep the ball. Outside backs were getting up and in. No mistakes by my 'keepers and backs."
Faily as a coach is far from quiet on the sidelines; at one point, he was chastising his team's lack of composure despite being up 5-1. The hard-nosed attitude, however, has clearly rubbed off on his team. So far during the Jefferson Cup, their team has only ceded one goal against, compared to seven scored in their favor. His "cut to the chase" mentality was echoed with his statement when asked what brought his team out to Richmond, Virginia:
"I went to school at Dayton, so I know what soccer is like on the East Coast," he said. "You've got to get kids seen. We go out to California every year, but this is our first big East Coast trip."
Indeed, Faily and his team fully understand how important it is to get your name out there with successful performances on big stages. On Sunday OFC take on nationally-ranked (No. 10) Upper Freehold/Allentown NJ Strikers and they are eager to capitalize on their opportunities.
"There's just no competition like this in Oklahoma," Faily said. "You get a team like the Black Hawks from Maryland, you get them once a year, and you've got to make sure it's your best shot.
"Competition [here] in Virginia is like nothing we've ever seen before. And you've got to appreciate that."