Ohio State women's soccer team releases 2019 season schedule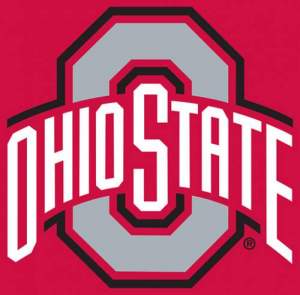 COLUMBUS, Ohio (Via Ohio State University) – The Ohio State women's soccer team has set its 2019 schedule, head coach Lori Walker-Hock announced Thursday. The Buckeyes, who tallied a 9-6-4 overall record, finishing third in the Big Ten with a 6-2-3 conference slate, and advanced to their ninth NCAA appearance in the last 10 seasons in 2018, will take on eight NCAA Tournament teams from a season ago.
Times and broadcast info will be announced at a later date.
"Our schedule has a great balance of high-quality teams that play different styles," Walker-Hock said. "In our non-conference segment, we're always trying to see a variety of teams, particularly in their pressing and how they'll defend us. It's important to see how our players adjust in-game and then later in training sessions as we head into Big Ten play. This is a really strong schedule that boasts the start or final game of several strong home-and-home series. I'm happy with how the schedule has been set heading into Big Ten play."
Ohio State opens its 2018 campaign against Louisville Aug. 22 before an Aug. 25 matchup with Missouri in Columbus. The Buckeyes then take to the road the next two weekends, traveling to Florida to face UCF Aug. 29 and USF Sept. 1 before hitting the Lone Star State to square off with Texas A&M Sept. 6 and TCU Sept. 8. Ohio State concludes its non-conference slate the following weekend, hosting Miami (Ohio) Sept. 13 and Ohio Sept. 15.
The Buckeyes begin their Big Ten schedule with home contests against Michigan State Sept. 19 and Michigan Sept. 22 before traveling to Wisconsin Sept. 27 and Minnesota Sept 29. Ohio State returns home to face Maryland Oct. 3 and Penn State Oct. 6 and hits the road to face Purdue Oct. 10 and Indiana Oct. 13. The Buckeyes wrap up their regular-season home slate against Northwestern Oct. 18 and Illinois Oct. 20 before the regular-season finale at Iowa Oct. 27.
"As we look at conference play, having six home games including Michigan and Penn State, is crucial," Walker-Hock added. "With a team that is in the middle of the road in terms of experience, being able to play 10 games and six conference contests in the comforts of Jesse Owens Memorial Stadium is important."
Big Ten quarterfinals are set for Nov. 3 with the semifinals Nov. 8 and championship Nov. 10. NCAA Tournament play begins Nov. 15-17.
A few notes on the Buckeyes' 2019 opponents:
Louisville: Posted a 12-7-0 record a year ago, dropping a 2-1 decision to Tennessee in the first round of the NCAA Tournament
USF: American Conference regular season champions went 15-4-0 and advanced to the second round of the NCAA Tournament before losing to Florida State
Texas A&M: Went 17-5-1, winning a pair of NCAA Tournament games, before falling to Tennessee in Sweet Sixteen
TCU: Tallied a 13-5-3 record, defeating BYU in the first round of the NCAA Tournament, before falling to Texas A&M
Wisconsin: Went 14-4-4, winning two NCAA Tournament games, before dropping a 1-0 decision to Stanford in the Sweet Sixteen
Minnesota: Big Ten Tournament champions posted a 12-9-2 record, advancing to the second round of the NCAA Tournament before a loss to UCLA
Penn State: Big Ten regular-season champions went 18-6-1 and 9-2-0 in conference play, falling to Florida State in the quarterfinals of the NCAA Tournament
Northwestern: Totaled a 10-5-4 record, dropping a 1-0 decision to N.C. State in the opening round of the NCAA Tournament