Ohio South's Tom Frisbie named US Youth Soccer MRL Commissioner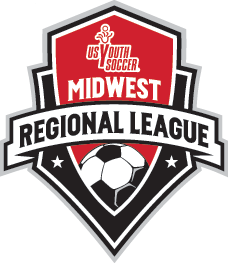 FRISCO, Texas (Via US Youth Soccer) – US Youth Soccer has announced Ohio South Youth Soccer Association Executive Director Tom Frisbie as the Midwest Regional League (MRL) Commissioner.
Frisbie brings more than 10 years of leadership experience, specifically with US Youth Soccer Region II, having taken on his current Executive Director position in September 2010. Prior to Ohio South, he was the Executive Director at Michigan State Youth Soccer Association for four years.
"After a thorough and comprehensive search process, the Council is pleased to have found the best individual to assume the leadership of this league made up of over 1,300 teams from throughout the 14 state associations making up this region," Region II Chair Rich Jensen said. "Tom brings a strong track record of leadership both inside and outside the world of soccer. This, combined with his deep industry knowledge and vision makes him uniquely qualified to lead the MRL into the future."
Frisbie will replace Paul Luchowski, who served as the MRL Commissioner for 12 years. Since his first year as commissioner in the 2004-05 season, Luchowski provided structure to the league and helped the MRL more than triple from 358 teams to its current number.
Frisbie is eager to take on the position and to continue working with US Youth Soccer, as well as State Associations, clubs and teams in Region II.
"I am looking forward to my new role with the Midwest Regional League and continuing my career with the US Youth Soccer family," Frisbie said. "Our region has some very promising developments on the horizon that will assist in serving our members in the long term. During my discussions with the Region II leadership as well as state presidents, executive directors and directors of coaching, it became apparent that we are all committed to providing the best possible programs and services possible moving forward for our members. Needless to say, I am eager to begin working on such a great program with all of the great people involved."
The MRL provides an opportunity for the most competitive teams in Region II to play each other on a scheduled basis while also competing for placement in the prestigious US Youth Soccer National League, as well as the highly-competitive US Youth Soccer Regional Championships.