NWSL names Jeff Plush as new commissioner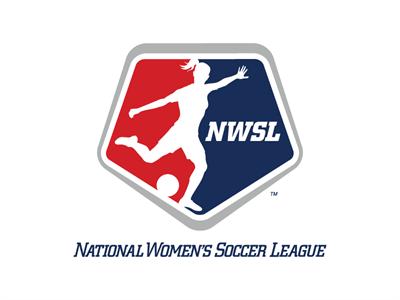 CHICAGO (Via NWSL) – The National Women's Soccer League announced today that Jeff Plush has been named commissioner for the National Women's Soccer League, which will begin its third season in April. Plush is an accomplished and respected senior executive with more than 20 years of operating experience in the sport and live entertainment industry.
"I am thrilled and quite frankly humbled to have this opportunity to be the commissioner of the National Women's Soccer League," said Plush. "I am truly excited to build on the great work that has already been accomplished in the last two years. I am extremely passionate about this sport and very excited to be a part of the women's game, especially with the exemplary young women that play in this league who continually demonstrate a commitment to their fans and communities. With the continued dedication of our owners, players, coaches and staffs along with the support of the Canadian, Mexican and U.S. Federations, we will continue to grow this amazing product into a sustainable and vibrant league."
Prior to joining the NWSL, Plush was managing partner of Helium Sports Group. Helium provides its clients practical and strategic advice to maximize revenue-generating opportunities, activate partnerships, develop and extend strong brands and realize the value of media rights across television, digital and in-venue platforms.
Previously, Plush was Managing Director of Major League Soccer's Colorado Rapids from 2006-11. Concurrently, Plush served on the Board of Governors of Major League Soccer and Soccer United Marketing, while also serving on the Board of Directors for the global media business of London-based Arsenal Football Club of the English Premier League.
As a member of Major League Soccer's Board of Governors, Plush was intimately involved in the explosive growth of the league's business and enhanced reputation. During his six years on the Board, Plush was involved in the league's evolution from 12 clubs (under just six ownership groups) to 19 clubs with 17 distinct owners and 13 purpose built stadiums.
During his tenure with the Rapids, Plush oversaw the on-time and on-budget building of the team's soccer-specific stadium and 24-field sport complex, sold one of the largest net naming rights deals in MLS history with Dick's Sporting Goods, launched the nationally acclaimed Rapids Youth Academy and delivered the Rapids first and only MLS Cup in 2010.
In his previous role with Kroenke Sports & Entertainment, Plush was the senior strategic leader in the growth of Kroenke's business, including the 2004 launch of the Altitude Sports & Entertainment regional sports network and the acquisitions of the MLS Colorado Rapids, NLL Colorado Mammoth and AFL Colorado Crush.
Prior to joining Kroenke, Plush was the Director of Corporate Development for International Management Group (IMG). From 1998 to 2001, Plush represented a stable of world-class athletes, negotiating global endorsement deals for Olympic gold medalists, highlighted by Michael Johnson and Picabo Street.
A native of Colorado Springs, Plush will be relocating to Chicago with his wife Heather and daughters Hannah and Emily.
The National Women's Soccer League (NWSL) is a nine-team Division-I women's professional soccer league featuring national team players from Canada, Mexico and the U.S. The nine clubs are the Boston Breakers, Chicago Red Stars, Houston Dash, FC Kansas City, Portland Thorns FC, Seattle Reign FC, Sky Blue FC, Washington Spirit and the Western New York Flash.
Based in Chicago, the NWSL is supported by the Canadian Soccer Association, Federation of Mexican Football and the United States Soccer Federation.