Notre Dame men's soccer reveals No. 5 ranked recruiting class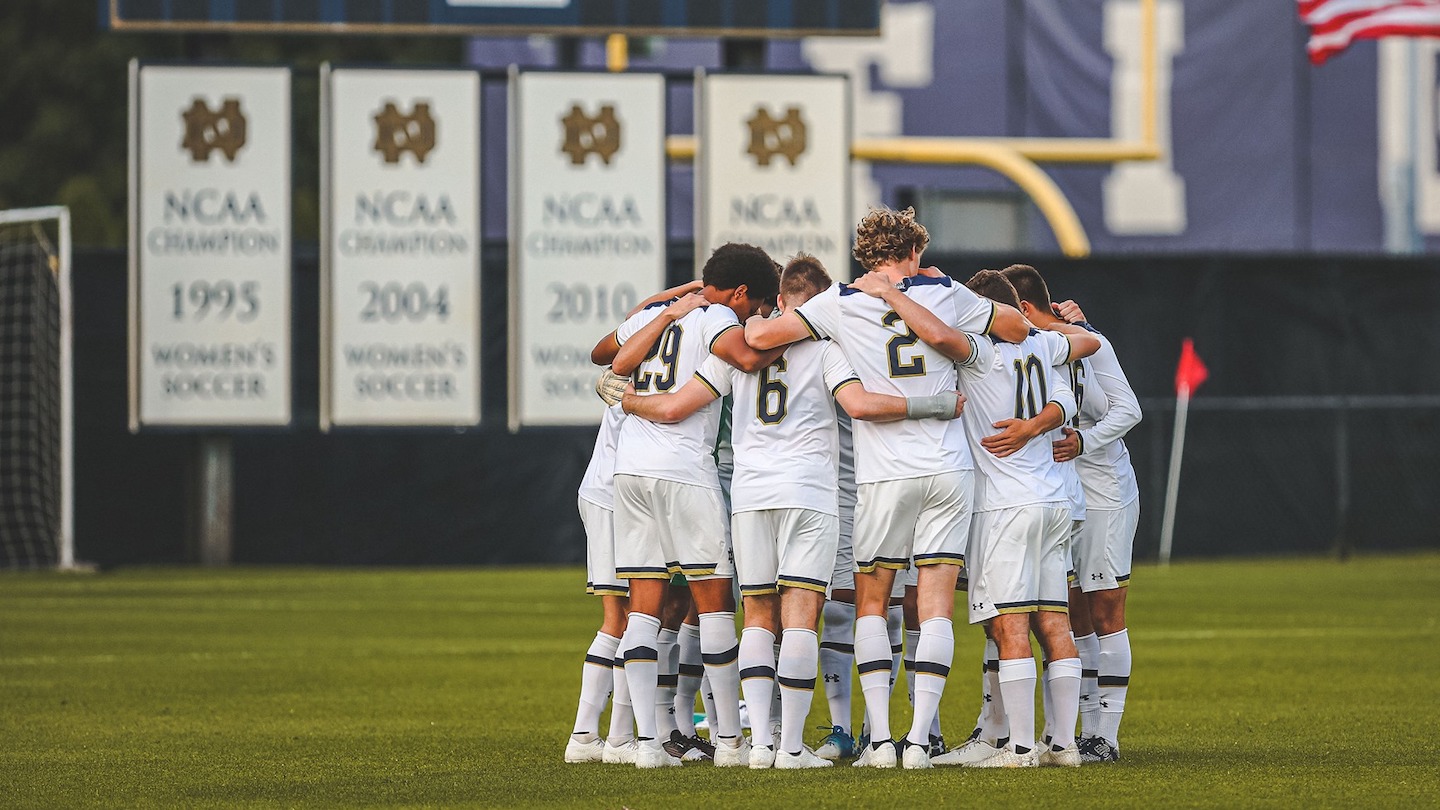 The Notre Dame men's soccer incoming class is ranked fifth in the nation according to TopDrawerSoccer and features four players ranked in IMG's top 200 rankings.
The Irish will add nine players to a program that has earned a bid to eight straight NCAA Championships. The nine players come from a combined six states and one foreign country (Illinois 2x, Texas 2x, Missouri, Wisconsin, Kentucky, North Carolina and England).
"We are excited to add this group of young men to our program," said Notre Dame head coach Chad Riley. "We have gotten to know each of them well and believe they have exactly the mentality and drive we look for in our students."
"This class loves the game of soccer, they have a lot of potential and we are excited to get to work with them," Riley continued. "But I always stress, potential is a possibility, these young men have to work extremely hard to turn their academic and athletic potential into reality."
To view full bios, career highlights and quotes on each of Notre Dame's incoming recruits, Click Here.
Notre Dame Class of 2025:
Defender Mateo Acosta (Skokie, Illinois/Chicago Fire Academy)
Midfielder Bryce Boneau (Keller, Texas/FC Dallas Academy)
Goalkeeper Liam Egan (Louisville, Kentucky/Bridgton Academy)
Defender Kyle Genenbacher (Farmington, Missouri/Saint Louis FC Academy)
Forward Eno Nto (Derby, England/Derby County Academy)
Defender Josh Ramsey (Plano, Texas/San Antonio FC)
Forward Matthew Roou (Germantown, Wisconsin/Indy Eleven & Indy Fire Academy)
Forward Michael Rossi (Glen Ellyn, Illinois/Sockers FC)
Defender Cleveland Sellers IV (Charlotte, North Carolina/Charlotte Independence)