US Club Soccer announces creation of Northwest NPL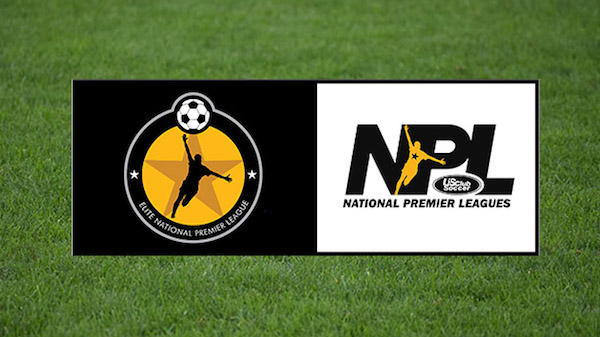 CHARLESTON, S.C. (Via US Club Soccer) – The US Club Soccer National Premier Leagues (NPL) is welcoming its newest member league for the 2018-19 season with the creation of the Northwest NPL.
Eight of the best clubs in the region comprise the new member league, which has been granted immediate Elite National Premier League (ENPL) qualifying competition status:
Crossfire Oregon (Ore.)
Crossfire Premier XF (Wash.)
Eastside Timbers (Ore.)
FC Portland Academy (Ore.)
ISC Gunners FC (Wash.)
Snohomish Youth SC (Wash.)
United PDX (Ore.)
Washington Premier FC (Wash.)
The Northwest NPL features 15-U, 16-U, 17-U and 19-U boys age groups, and competition begins in fall 2018. At the conclusion of the Northwest NPL regular season, top teams will participate in ENPL postseason play.
"There's a reason the Northwest NPL has been granted immediate ENPL qualifying status: these clubs have proven themselves year after year – both regionally and nationally," said Leo Garcia, NPL General Manager and US Club Soccer Vice President of Competitions.
Entering its eighth season, the National Premier Leagues (NPL) continues to achieve its initial goal of elevating the youth soccer landscape. This is accomplished by linking competition with player development and identification platforms, and culminating that meaningful competition with postseason opportunities.
Last season, US Club Soccer and the Elite Clubs National League (ECNL) collaborated on a new endeavor – the ENPL – to once again refine youth soccer around the country. The result is an exciting platform that raises the level of its member qualification pathways, which are made up of NPLs and Boys ECNL Conferences, and provides new opportunities for clubs to take the next step in developing their players.
The inaugural ENPL postseason this past summer included Eastern Playoffs (Lancaster, Mass.) and Western Playoffs (San Diego), as well as the ENPL National Finals, for 14-U through 19-U qualifiers. The playoff events also took place alongside the Boys Eastern and Western NPL Finals.