Northern Illinois men's soccer 2019 recruiting class unveiled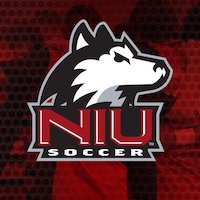 DEKALB, Ill. (Via Northern Illinois University) – Northern Illinois University men's soccer head coach Ryan Swan announced on Monday the signing of seven players to join the Huskie men's soccer program for the 2019 season.
Ima Almaguer (Frisco, Texas/Lone Star), Enrique Banuelos (Mexico City, Mexico/University of Virginia), Chris Fuentes (Garland, Texas/Lone Star), Luis Hernandez (Mesquite, Texas/Lone Star), Adrian Lara (Shorewood, Ill./Joliet Township), Parker Smith (Downers Grove, Ill./Downers Grove South) and Carlos Valdez (Houston, Texas/Richland College) make up the 2019 signing class for NIU.
"I am very excited about this class and believe that they make our team stronger and all have the chance to come in and challenge for playing time," said Swan. "Coach Bordelon and Coach Mathis have both done a fantastic job identifying the needs of our team and the ideal prospects. I can't wait to get everyone here in August."
Joining the Huskies this past January as a transfer from the University of Virginia, Banuelos is a forward who redshirted the 2018 season with the Cavaliers. He will have four seasons of eligibility remaining at NIU.
"Enrique joined us in January and has settled into the squad well," said Swan. "He wrapped up the spring season with four goals, including a hat trick in the final spring game against DeKalb County United. Enrique is a very technical striker who is a natural goal scorer."
Three of NIU's 2019 signees are currently part of the FC Dallas Academy, helping the U-18/19 Team to first place in the US Soccer Development Academy's Frontier Division.
A right back, Almaguer has split time this season between the FC Dallas U-18/19 Team in the Development Academy and North Texas SC in the United Soccer League. Almaguer has appeared in 19 matches for the FC Dallas U-18/19 Team.
"Ima is a very versatile defender who can play either full back position or in the middle of the field," said Swan. "He has a great engine and is comfortable on the ball, we expect him to challenge for a starting spot immediately."
Hernandez is a central midfielder from the FC Dallas Academy who has appeared in 20 matches this season for the U-18/19 Team, including 17 starts. He also has experience with the U.S. Youth National Teams, including a callup to the U.S. Under-18 National Team last season.
"Luis is a very technical and smart player," said Swan. "He has the ability to dictate the pace of play and is an excellent ball winner in the middle of the field. His experience with FC Dallas and the youth national team should see him transition into the collegiate level quickly."
A center back with the FC Dallas Academy, Fuentes has played in 10 matches with the U-18/19 Team this season while dealing with injuries, making six starts while scoring a pair of goals. Last season, Fuentes saw action in 17 matches with the U-18/19 Team, making 11 starts.
"Chris brings composure on the ball and leadership to our squad," said Swan. "He is equally comfortable playing anywhere in the back line or central midfield. Chris will offer options for us at a number of different positions."
Lara is also a center back and joins the Huskies from the Chicago Fire Academy, where he has made seven starts this season for the U-18/19 Team. During the 2017-18 campaign, Lara appeared in 21 matches for the Fire U-18/19 Team, including 19 starts.
"When identifying local talent, Adrian was always at the top of our list," said Swan. "He is comfortable on the ball, but also offers a high-level of athleticism and we believe that he has all of the attributes to succeed at the college level."
Smith is a goalkeeper who is currently a member of the Sockers FC, who lead the US Soccer Development Academy's U-18/19 Mid-America Division. Smith has also spent time in Portugal during his youth soccer career.
"Parker has a great frame and has trained and played at a very high level both in the US and Europe," said Swan. "He is a very vocal goalkeeper and will add more competition to the position immediately."
Valdez comes to NIU from Richland College in Dallas, Texas, the same school that produced NIU rising senior Irvin Dominguez. In 2018, Valdez started all 19 matches for the Thunderducks who posted a 17-2 overall record and won the NJCAA Division III National Championship. He began his collegiate career at San Jacinto College in Houston, Texas in 2017 and will have two years of remaining eligibility at NIU.
"Carlos wrapped up his career at Richland with a national championship in 2018," said Swan. "He is a dynamic player who is comfortable playing in any of the wide positions. Carlos will add another attacking dimension to our team in 2019."