North Carolina Courage name Sean Nahas as head coach, removing interim title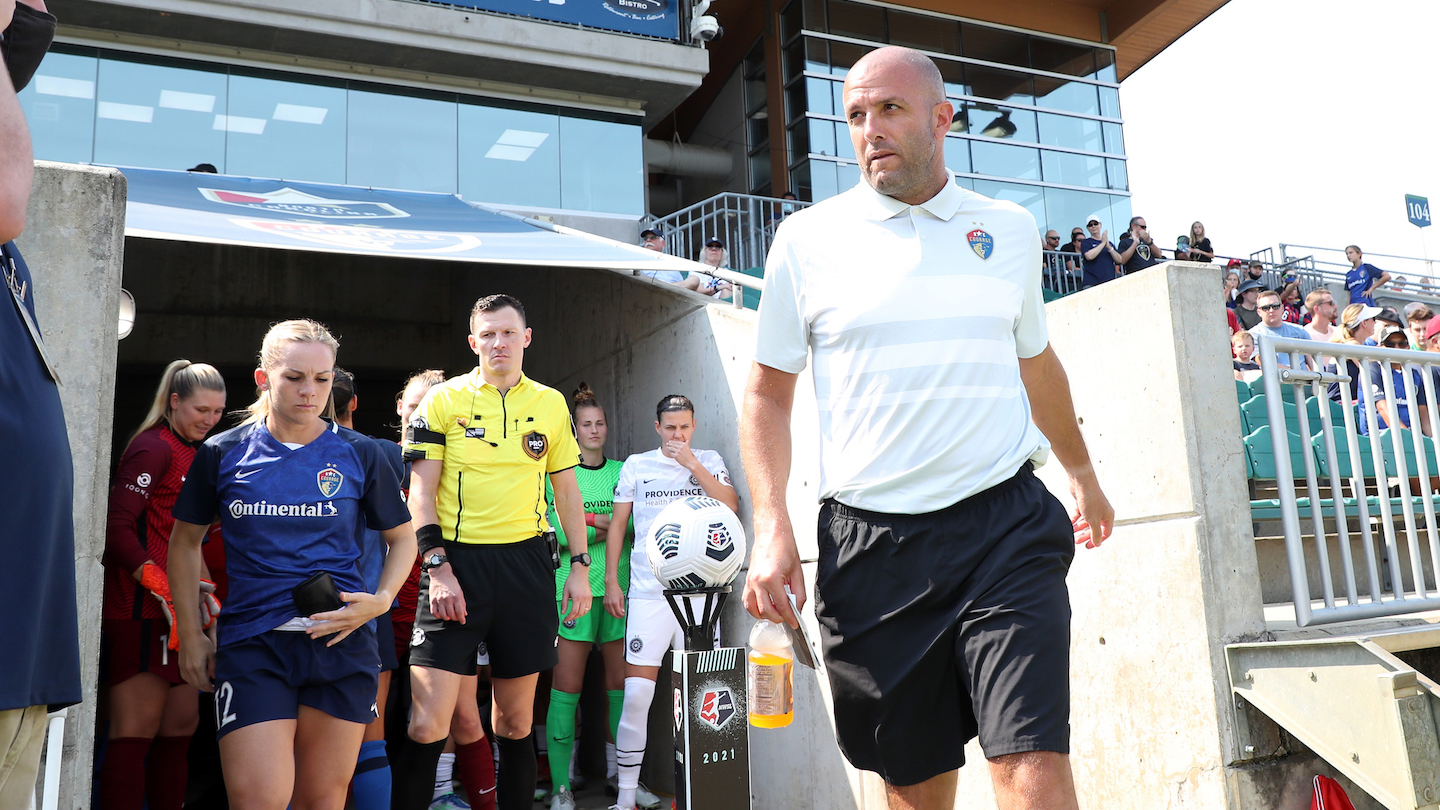 CARY, NC – The North Carolina Courage announced today that Sean Nahas has officially been named head coach.
Nahas has been with the Courage first team since 2017, working as an assistant coach before transitioning into an interim head coach position in late September of this year.
"To be asked to be the next Courage head coach, here in my hometown, and to work with these amazing women has made me both humbled and honored," Nahas said. "I am excited for what the future holds and I thank Steve, Curt and all the players for trusting in me to help get our program back where we want to be."
"In addition, I want to thank NCFC Youth, Gary Buete, Paul Forster, and all of the coaches and players who have been a part of my journey, for helping me grow as a coach over the last 18 years," Nahas continued. "To all players, past and present, thank you. You have always made me proud and I am fortunate to have worked with the best program, players and families anyone can ask for. And lastly, to my family, your support has me forever grateful for the foundation you provided me along this journey."
Throughout his tenure with the Courage, Nahas has helped lead the team to two NWSL Championship titles, three NWSL Shields, and an ICC Championship title. He stepped up as interim Head Coach at the end of September this year, leading the Courage through the remainder of the 2021 regular season and into the NWSL quarterfinals.
"Over the years, Sean has always been a great sounding board for players to turn to when we've needed supplementary information on a position or tactic," NC Courage captain Abby Erceg said. "So it's exciting for us to have the opportunity to fully tap into his knowledge and have him drive us forward. I'm excited to see how he establishes himself as a leader within the club and the league, and I'm looking forward to working with him again next season."
Nahas has also served as the Director of the North Carolina Courage Girls Development Academy since 2004. In this position, he played an integral role in player development, with over a dozen players being brought in to train with the first team, more than 200 players committing to play Division I soccer, and over 30 players being placed in national team camps. Indicative of Nahas' abilities as a coach and leader, the program has been ranked among the Top 8 in the country for youth development by Soccer Wire, and was also selected as a Top 10 program to watch.
"We are excited to see another one of our coaches advance from the youth game to the professional ranks," NCFC Youth CEO Gary Buete said. "For nearly two decades, Sean has invested himself personally and professionally into his players, his staff, and our club, and the output shows on and off the field. He deserves this opportunity and advancement in his career, and NCFC Youth is glad to have been a place where Sean could learn and grow as a coach. We look forward to watching him on the NC Courage sideline and impacting the game at a professional level in our own backyard."
Nahas also has experience with the United States Youth National Team, including his role as Assistant Coach for the U20 U.S. Women's National Team in the 2016 World Cup in Papua New Guinea. Nahas also served as the ECNL Girls Academy Director and Director of Player Development for the Capital Area Soccer League, now North Carolina FC Youth. The Hofstra University alum brings a wealth of coaching knowledge, with a USSF A license, and additional experience coaching in the W-League and with the Carolina RailHawks.
"We are excited for the future of the Courage with Sean at the helm," North Carolina Courage owner Steve Malik said. "Sean is a player-first leader who aligns with our vision of providing the very best resources for our players to improve and reach their highest potential. We are confident he is the right person for the job considering the experience he brings, along with respect from the players and his long-term commitment to the club evidenced by his 18-year tenure. We are thankful for his stepping up this past season and look forward to his role in leading the club forward."