No. 7 Florida women's soccer blanks Florida Atlantic 3-0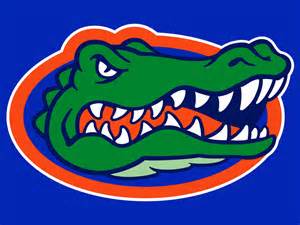 GAINESVILLE, Fla. (Via University of Florida) – The University of Florida used a 3-0 win Sunday over Florida Atlantic to notch the program's 200th home win.
With today's win at the James G. Pressly Stadium, the Gators now own a 200-32-12 record in home play in the program's 22-year history.
How the Gators Scored:
All the scoring of the match came in the opening half. Sophomore Melanie Monteagudo played a part in each of Florida's first two goals Sunday. She needed just 36 seconds to score after entering the match midway in the opening half. Savannah Jordan received the ball off a throw-in and her touch popped the ball to open space just above the six-yard box. Monteagudo pounced on the free ball and placed it in from eight yards in the 24th minute.
The Gators were awarded their first penalty kick of the season when Monteagudo was upended by FAU's Alex Mason. Senior Meggie Dougherty Howard successfully converted the penalty kick in the 29th minute.
Florida's final goal came with just a second left in the opening half. Jordan received the ball after making a run down the right side and she moved toward goal. FAU goalkeeper Sydney Drinkwater came out to make the stop and the two collided in the box. Drinkwater was given a red card and Jennifer Ocampo replaced her in goal. She deflected Jordan's penalty kick attempt, but Jordan put in the rebound to give UF a 3-0 halftime lead.
Worth Noting
After this weekend's action, Jordan has moved into sole possession of third on Florida's Career Goals chart at 67. Her goal on Friday moved her into a tie for third with Gator Great Danielle Fotopoulos. Jordan's three points today (1 goal, 1 assist) now moves her into a tie with Fotopoulos for fourth on the Gators Career Points list at 156 (Jordan: 67g, 22a = 156 pts).
All three Gator goal scorers today – Monteagudo, Dougherty Howard and Jordan – also turned in a goal in Friday's 5-2 win over Iowa State.
Jordan's score with just one second remaining is the latest opening half goal in the program's history. The previous latest goal came at 44:58 off Nicky Kit's free kick goal at South Carolina on Oct. 29, 2010. That 1-0 win gave the Gators the 2010 Southeastern Conference title.
For the second consecutive match, 21 players appeared in the game for Florida.
Florida Head Coach Becky Burleigh has led the Gator program since its debut match on Sept. 2, 1995 (4-0 home win over Florida State). The Gator program is now 375-98-31 in the program's 22-year history.
Records
Florida: 2-0-0, 0-0 SEC
Florida Atlantics: 1-1-0, 0-0 C-USA
What the Gators Said:
On her overall thoughts on today's win…
"The thing that was the best for us was the second half. We wanted to have no looks from them whatsoever, no offensive presence from them. And I think we accomplished that. That's a real positive for us because it was a goal we set at halftime." – head coach Becky Burleigh
On pressing being a part of the game plan today…
"I'd like to press a little bit more, but it's tough on Sunday afternoons. This weather is tough. We used quite a few players today, but Sunday's are tough to press. That might be more of a nighttime activity." – head coach Becky Burleigh
On Florida's set pieces today…
"I thought FAU did a good job of keeping us out of the net a few times. The keeper came up with some good saves. Some of the posts and crossbars came up with some good saves too. But that's part of the game. Overall, it was a good opening weekend for us." – head coach Becky Burleigh
On the upcoming six matches away from home…
"It's a tough travel schedule because we really only have two days of practice. We'll be off tomorrow, train Tuesday in the morning; we travel Wednesday, which is going to be a tough day. It's about recovering our bodies from the weekend, getting a couple things ironed out, then playing on Friday." – head coach Becky Burleigh
On the new-look backline…
"We've had a lot of people step up and definitely fill that void. Give Claire (Falknor) and Christen (Westphal) a lot of credit. They held it down for a long time. But we've definitely had a lot of freshmen and transfers come in and even players that didn't see that much time last year – they've really come in, stepped up at that position and helped us out. We have a lot of options." – sophomore goalkeeper Kaylan Marckese
On the upcoming six-match road trip…
"We're just going to take it one game at a time, day by day. We're going to focus on those teams, regroup when we come back. But we just really want to take it one game at a time, give each team their respect." – sophomore goalkeeper Kaylan Marckese
On the win, her lone goal, and some of the unfortunate misses she had today…
"Hopefully I'm getting it all out this weekend so later in the year we can finish some more. I was a bit unlucky, but it's great I'm getting those opportunities. My teammates are doing a great job of setting me up. Two wins for the weekend. That's the biggest thing for us." – senior forward Savannah Jordan
On whether the team left some goals out there today…
"Yeah. We're creating so many opportunities. My teammates are doing a great job setting me up, setting other teammates up, and I think our chances will come. This is only our second game of the season, we're getting to know each other, and I think more will come as we continue." – senior forward Savannah Jordan
On already scoring two goals this year…
"There's really no explanation. I feel like I have a different mindset coming out. Really just doing it for my team, and that's what I'm thinking about when I go in." – sophomore forward Melanie Monteagudo
Next up:
Florida begins a six-match road stretch with a trip to the Golden State. The Gators face preseason No. 5 Stanford on Friday, Aug. 26 at 11 p.m. ET. Then Florida will meet UCLA on Sunday, Aug. 28 at 6 p.m. ET. Both matches will air on the Pac-12 Network.