No. 3 Virginia women's soccer tops No. 25 Pepperdine 2-0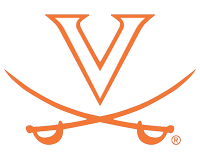 CHARLOTTESVILLE, Va. (Via University of Virginia) – The No. 3 Virginia women's soccer team defeated No. 25 Pepperdine, 2-0, Sunday afternoon at Klöckner Stadium. Morgan Reuther (Chantilly, Va.) and Alissa Gorzak (Naperville, Ill.) scored for the Cavaliers (6-0), which held Pepperdine (4-2) to just two shots in a dominating performance.
Virginia recorded its sixth straight clean sheet to start the season while setting a school record for consecutive scoreless minutes at 872:09, dating to the 2015 NCAA Tournament opener against Howard. The previous record of 783:55 was set in 2007.
"When we keep a clean sheet, it is obviously a good thing, but more importantly for me is that our players are playing better overall," Virginia head coach Steve Swanson said. "Some of our defenders, specifically Megan Reid and Kristen McNabb, were injured for most of the summer, so with them playing again, I think they are starting to come on even more and that's making a real difference for us. We've got some great depth with our defense. Phoebe McClernon has done a really good job for us this year, Morgan Stearns is playing great in goal, and we have some experience with Meghan Cox and Tina Iordanou. All of those guys are really starting to gel together.
"This has been a good weekend for us with the results, but even better were the performances. I think we did a really good job at keeping the ball today, and that's part of our defending, as we valued the ball and kept it so they couldn't have it."
UVA out-shot Pepperdine 21-2 and put 13 shots on goal to just one for the Waves. UVA also earned seven corners, while Pepperdine took one.
UVA goalkeeper Morgan Stearns (San Antonio, Texas) made one save in earning the shutout and her program-record 60th career win. She also set the program record for consecutive scoreless minutes for a goalkeeper at 801:23, topping the previous best of 748:07, set by Chantel Jones in 2007. Pepperdine keeper Hannah Seabert made 11 saves.
After stringing together several quality chances over the first third of the match, Virginia found the back of the net in the 37th minute as Meghan McCool (Glenside, Pa.) slipped a ball into the far right side of the box to Meghan Cox (Springfield, Va.), who delivered a beautiful cross into the six-yard box to a wide-open Reuther, who headed it home for the score. It was Reuther's first goal of the season.
UVA tacked onto its lead in the 54th minute when Megan Reid (Orinda, Calif.) sent a ball downfield to Gorzak, who drove deep into the box before chipping the ball past the keeper from a tough angle from about three yards out. The goal was the first of the freshman's career.
Pepperdine's first shot did not come until the 66th minute.
Virginia continues its homestand Thursday (Sept. 8) with a 7 p.m. match against Richmond.