NCAAW: No. 3 Virginia downs Oklahoma 3-0 for 5th straight win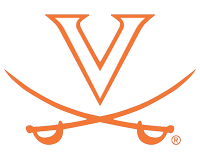 CHARLOTTESVILLE, Va. (Via University of Virginia) – The shutout streak continued for No. 3 Virginia (5-0-0) on Friday as the Cavaliers defeated Oklahoma by a score of 3-0 at Klöckner Stadium.
The Cavaliers got first half goals from Veronica Latsko (Venetia, Pa.) and Alexis Shaffer (Cary, N.C.) with both goals coming in the first 11 minutes of the match. An own goal by the Sooners in the waning minutes of play provided the final margin of victory.
While being tested throughout the night, the Virginia defense answered the bell in each instance to pick up the shutout. The Cavaliers out-shot the Sooners 13-to-8 on the night. Morgan Stearns (San Antonio, Texas) posted four saves on the night.
The Cavaliers have now played 782:09 minutes of shutout soccer dating back to the 2015 season. It's the second longest stretch of shutout soccer by Virginia in program history, trailing the previous record by just under two minutes. Virginia posted 783:55 minutes of shutout soccer from Sept. 7 through Oct. 4 in the 2007 season.
+Read: Georgetown women's soccer tops No. 12 Rutgers 2-1 in OT
"It was a good competitive game and Oklahoma tested us in ways we haven't been tested this year," said Virginia head coach Steve Swanson. "It didn't feel like a 3-0 game and Oklahoma deserves a lot of credit for that. They pressured the ball hard and there are a lot of things we can take away from that which we needed. Now the challenge is to be ready to play another quality team in Pepperdine on one day's rest Sunday."
Both teams came out aggressively in the opening minutes, searching for an opening in the defense of the opponent. Virginia broke through first in the ninth minute as Tina Iordanou (Upper Brookville, N.Y.) sent a long ball ahead behind the defense. Latsko chased it down bent it in over the head of the keeper, sneaking the ball in past the far post.
Shaffer extended the lead two minutes later, when she took a pass from Megan Reid (Orinda, Calif.) from the far side of the field 15 yards out and fired it in the net.
The lead moved out to 3-0 for the Cavaliers in the 86th minute when an own goal by the Sooners provided the final margin of victory.
Virginia will return to action on Sunday (Sept. 4), hosting the No. 25 Pepperdine Waves at 2 p.m. at Klöckner Stadium.