No. 3 Virginia women's soccer defeats Richmond 5-0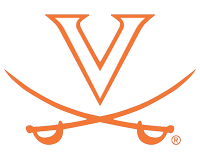 CHARLOTTESVILLE, Va. (Via University of Virginia) – The Cavaliers continued the season-opening shutout streak on Thursday (Sept. 8) as No. 3 Virginia (7-0-0) defeated Richmond (4-2-0) by a score of 5-0 at Klöckner Stadium.
The shutout, the seventh of the season, is the 10th consecutive for the Cavaliers dating back to the 2015 season. It marks the second time in program history that Virginia has posted seven consecutive shutouts, matching a stretch set in 2007.
Alexis Shaffer's (Cary, N.C.) first-half performance that consisted of a goal and an assist set the tone for Virginia and propelled the Cavaliers to the win.
"Richmond competed very hard," said Virginia head coach Steve Swanson. "They pressed us early and that's something a lot of teams have not done. I didn't think we responded great to that, but it was a good game for us heading into these next games where that's what we'll see. We have to be able to withstand pressure and handle a team that doesn't sit back and plays a higher line. I give credit to Richmond for coming here and competing like that because a lot of teams wouldn't do that."
The Cavaliers struck in the 37th minute when Shaffer beat a defender with a well-timed stutter step at the top of the box. The senior dribbled around the defender and tapped the ball in to Meghan McCool (Glenside, Pa.) who drilled the shot past the keeper from 12 yards out to give Virginia the 1-0 lead.
Shaffer took the lead to 2-0 right before end of the half as the midfielder drew a foul right outside the top of the box. She set up for the free kick and sent the shot in up over the wall, and the hands of the leaping keeper, in the final minute of the half.
The Cavaliers struck gold again in the 67th minute when Hana Kerner (Upper Saddle River, N.J.) scored her first goal of the season. Shaffer took a shot that was knocked down by the Richmond keeper but never cleared. The ball skipped to the feet of Kerner who took the shot from five yards out for the 3-0 lead.
Virginia pushed the lead out to 4-0 in the 71st minute. Following a foul in the box, Betsy Brandon (Littleton, Colo.) nailed her penalty kick to give the Cavaliers the four-goal advantage.
Montana Sutton (Bedminster, N.J.) notched the fifth Virginia goal of the night in the 85th minute. Ayan Adu (Ashburn, Va.) dribbled down the far side and sent the ball back to Sutton. The sophomore took the shot from 16 yards out and put Virginia on top of the Spiders 5-0.
Virginia returns to action on Sunday (Sept. 11), hitting the road to face Georgetown at 1 p.m.