No. 15 Connecticut women to kick off regular season vs. Northeastern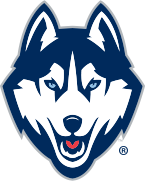 STORRS, Conn. (Via University of Connecticut) – The No. 15 University of Connecticut women's soccer team will kick off its 2016 regular season Friday, Aug. 19 at 7 p.m. when the Huskies host Northeastern at Joseph J. Morrone Stadium in Storrs
The Huskies, who are currently ranked 15th in the NSCAA preseason coaches' poll, finished last season 19-4 overall, advancing to the third round of the NCAA tournament for the first time since 2007. UConn claimed the 2015 American Athletic Conference regular season title after finishing the year 8-1 in conference matches.
The AAC Co-Offensive Player of the Year and NSCAA All-American, Rachel Hill (Rollinsford, N.H.) led the team with 36 points (16g, 4a), followed by fellow All-American and Midfielder of the Year, Stephanie Ribeiro (Pawtucket, R.I.) who had 22 points (7g, 8a) in 2015.
Goalkeeper of the Year, senior Emily Armstrong (Collegeville, Pa.) returns to the pitch for the Huskies this year. Armstrong started in 22 matches in 2015 and helped UConn to an undefeated, 10-0, season at home. She finished the season with 77 saves, a 0.94 goals against average, a .794 save percentage, eight solo shutouts and two assisted shutouts.
SCOUTING NORTHEASTERN
The Northeastern Huskies finished last season 11-8-1 with a 4-4-1 conference record. Northeastern made a post-season appearance in the Colonial Athletic Association tournament, but was knocked out in overtime of the quarterfinals by James Madison.
Senior Mackenzie Dowd led the team in 2015 with 14 points (6g, 2a) followed by three players, Hannah Lopiccolo, Breeana Koemans and Kayla Cappuzzo, who were all tied with 13 points. The Huskies of Northeastern are returning all four of their goalkeepers, including Nathalie Nidetch and Jill Quinn, who both served time in 2015.
Nidetch served the majority of time in goal for Northeastern, seeing over 1250 minutes. She finished the year 7-5-1 in net, making 47 saves with a .712 save percentage and a 1.36 goals against average.
THE SERIES
UConn is 0-1 against Northeastern in the all-time series. The two Husky foes met for the first time in August of 2011, where Northeastern claimed a 2-1 victory on UConn's home turf at Morrone Stadium.
UP NEXT…
The Huskies will play their second home game of the second on Sunday, Aug. 21 when they host Boston University at 1 p.m. at Morrone Stadium.