NJ Youth Soccer incorporates healthy habits and child obesity prevention into training for coaches
EAST WINDSOR, NJ (Via NJ Youth Soccer) – New Jersey Youth Soccer, the largest youth sports organization in the state, is taking a stand against childhood obesity with the launch of Coaching Healthy Habits, a training to help coaches teach players to make healthy decisions on and off the field.
Sugary drinks and calorie-dense snacks are often served to young athletes due to mistaken assumptions about how many calories they burn during practice. Studies have found that children often spend nearly half of a typical sports practice standing or sitting still (for example, listening to instructions, and waiting for turns to enter a drill). The Coaching Healthy Habits training equips youth soccer coaches to reduce inactivity and overconsumption of calories with three simple principles:
Drink Right: hydrate with water instead of sugary beverages
Move More: increase physical activity during practice
Snack Smart: fuel up on fruits and vegetables
"Coaching Healthy Habits expands on the fundamental lessons we've always taught," said Rick Meana, NJYS Director of Coaching. "We see the training as another tool our coaches can use to help players live their healthiest lives and enjoy the game for as long as possible."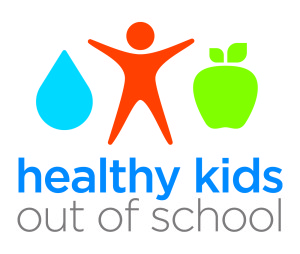 Experts from Healthy Kids Out of School, an initiative of ChildObesity180 at Tufts University Friedman School of Nutrition in Boston, collaborated with US Youth Soccer and Massachusetts Youth Soccer to create Coaching Health Habits. The training was piloted in New England in 2014 and first launched nationwide last fall.
"Coaching Healthy Habits draws on a combination of research and hands-on experience, and we know it will help kids gain even greater health benefits from youth sports," said Dr. Christina Economos, Vice Chair and Director of ChildObesity180. "But we can't stop here. We need to teach and reinforce healthy habits throughout our children's days, and I hope that more organizations will follow in US Youth Soccer's footsteps to implement these simple changes and reverse the trend of childhood obesity."
With more than 150,000 players and 10,000 licensed coaches, NJ Youth Soccer is one of the largest US Youth Soccer member state associations in the country. All 2,000 NJ Youth Soccer coaches who earn licenses this year will be exposed to the Coaching Healthy Habits training.
"Our coaches know that they're not just teaching soccer skills; they're teaching life skills that will help their players achieve success on and off the field," said Meana. "It's really important to us that these behaviors become second nature at practice, so we're recommending the training as part of our coursework for all new coaches."
Healthy Kids Out of School works with coaches and enrichment program leaders around the country to promote the Drink Right, Move More, and Snack Smart principles for healthy out-of-school time. The program's website provides resources to support the implementation of these principles.