NJ Youth Soccer accepts U.S. Soccer Innovate to Grow Grant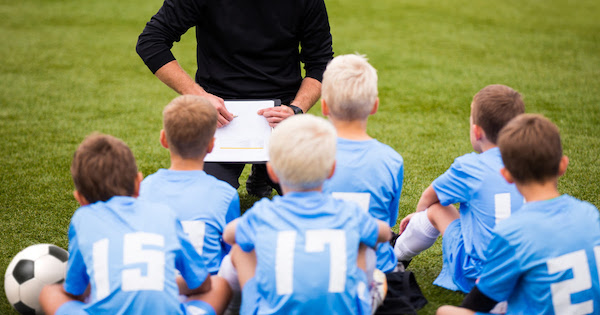 East Windsor, N.J. (Via NJ Youth Soccer) – NJ Youth Soccer has announced the acceptance of an Innovate to Grow Fund grant from U.S. Soccer. The grant funds will go towards increasing participation by introducing new indoctrination in underserved communities and non-affiliated programs.
"We are thrilled and thank U.S. Soccer for this opportunity to bring our programming and soccer expertise to underserved areas," said Evelyn Gill, NJYS President. "As we look to service urban communities and unaffiliated organizations, the focus will always come back to ensuring the player is learning and growing in a safe environment that encourages exploration and play."
U.S. Soccer's Board of Directors recently approved more than $1,000,000 in 2019 to help build soccer at the grassroots level.
"We are delighted to partner with the New Jersey Youth Soccer Association on this wonderful project, which aligns perfectly with U.S. Soccer's growth initiatives," said Carlos Cordeiro, U.S. Soccer President. "We believe focusing on underserved and unaffiliated communities supports our mission making soccer the preeminent sport in the United States."
As one of 17 programs selected by U.S. Soccer, NJ Youth Soccer's proposal was required to meet certain criteria, including:
The program must be new and different from current efforts.
The program must demonstrate capability to grow participation.
The program must demonstrate potential to scale in other markets.
The program must align with U.S. Soccer Player Development Initiatives.
The member must also be financially invested in the program.
NJ Youth Soccer's proposal focuses on the following:
Increasing membership and participation amongst youth and adults by reaching out to multiple sport organizations, municipal Parks & Recreations and non-affiliated clubs to determine the barriers to affiliation with State and National Organizations.
Provide Grassroots License Coaching Courses to develop coaches
Incorporate solutions for Risk Management to assist new programs increase their safety procedures and best practice
Alignment with US Soccer Philosophies (Player Development, Coaching, Player Safety) and delivering a holistic, realistic, and experiential curriculum that includes the Play-Practice-Play methodology