Nine initial clubs in Boys ECNL Midwest Conference announced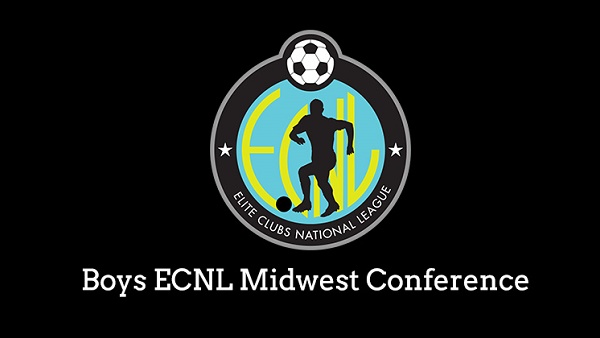 Richmond, VA (Via Boys ECNL) – Following up on the earlier announcements of the Southeast Conference and Northeast Conference of the Boys ECNL as qualifiers in the newly created Elite National Premier League (ENPL), the initial clubs of the Boys ECNL Midwest Conference for the 2017-2018 season have been announced.
A holistic and collaborative club-based development program, the Boys ECNL will feature regular season conference competition and regular season cross-conference events for its member clubs. Qualifying teams from the Boys ECNL, based on regular season performance, will advance to the post-season championship of the ENPL, along with qualifiers from various National Premier Leagues across the country. The ENPL, formed in collaboration between the ECNL and selected US Club Soccer National Premier Leagues will be the top boys' competition sanctioned by US Club Soccer.
+Read: Initial Boys ECNL Southeast Conference member clubs announced
The initial members of the Midwest Conference of the Boys ECNL includes many of the top boys programs across the region:
FC Wisconsin
FC Pride (IN)
Michigan Wolves
Ohio Elite
Ohio Premier
Pittsburgh Riverhounds (PA)
St. Louis Scott Gallagher – IL
St. Louis Scott Gallagher – MO
Vardar SC (MI)
The Midwest Conference will feature competition in 5 age groups: U14, U15, U16, U17, and U18/19. Teams will play both conference and cross-conference regular season games based on their age group, and qualifying teams will advance to the post-season ENPL Play-Offs.
"The Michigan Wolves is confident the Boys ECNL will meet the development expectations of our players and coaches. The league has a proven track record of meeting the needs of the supporting clubs and has been extremely organized. Our club is honored to be part of this program and the ENPL."
— Ed McCarthy, President, Michigan Wolves-Hawks
"Ohio Elite is honored to be among other fantastic clubs and be a part of the Boys ECNL and the ENPL. The ECNL is a leader in development and competition and they do it by first making the players the most important piece. We are looking forward to the challenge of playing in this high level environment."
— Dave Schureck, Director of Coaching Ohio Elite Soccer Academy
"Our focus has been upon developing a full and cohesive Club with a common philosophy that guides all developmental processes. Identifying the best competitive platform has been paramount to our overall strategy. Pittsburgh is proud to be 'all in' with the ECNL, a league of the highest esteem through which all of our players can now develop within the same structured approach, and the ENPL."
— Jason Kutney, Sporting Director Pittsburgh Riverhounds
"We couldn't be more excited about our membership in the boys ECNL and its connection to the ENPL. The ECNL has proven itself to be one of the most professionally run leagues in the world and we are extremely proud and excited to be one of the clubs selected. This is a great opportunity for the development of our players, and will provide them with the added exposure and opportunities to help them reach their goals of playing at the next level."
— Bill Solberg, FC Wisconsin Boys Co-Director of Coaching
"FC Pride is extremely excited to be given the opportunity to be part of the inaugural Boys ECNL. As a club we fully support the direction of the ECNL and ENPL, and we believe that the development environment for the players, coaches and clubs will be unrivaled. The Boys ECNL will be a unique platform that will push us all to raise our level and we look forward to the challenges ahead."
— Jamie Gilbert, FC Pride Executive Director of Coaching
"Ohio Premier SC is really excited to be joining the Midwest Conference for 2017. We feel that with the like-minded clubs, executives and coaches that will be involved, this will be the best platform and experience for our players and families".
— David Winner, Ohio Premier SC Boys DOC
"Vardar Soccer Club of Michigan is excited to be a part of the new Boys ECNL and ENPL structure. We find that the holistic approach being taken is in line with our approach to player development. We are enthusiastic about offering our players the opportunity to develop in another environment."
— Morris Lupenec, Director of Coaching Vardar Soccer Club of Michigan