Nicole Pacapelli joins University of Richmond coaching staff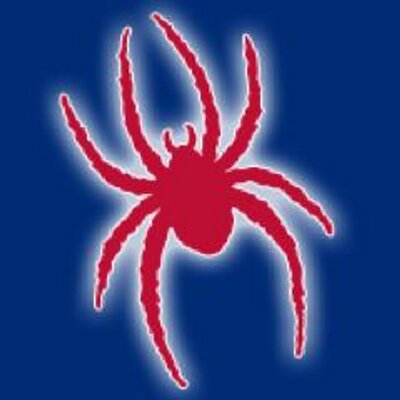 RICHMOND, Va. (Via University of Richmond) – The University of Richmond women's soccer head coach Marty Beall announces the hiring of Nicole Pacapelli as the Volunteer assistant coach on Monday.
"I'm extremely excited to add a coach of Nicole's quality to our staff," Beall said. "Nicole's head coaching experience and her passion for impacting the lives of the players she coaches is a huge value to our program. She will be primarily working with our midfielders as well as leading our team building throughout the year."
Pacapelli comes to Richmond after a three-year stint as the head coach of Queens College, a division II school in New York.
"I am beyond excited for this opportunity to be a part of a program and community like Richmond," Pacapelli said. "Coach Beall's commitment to culture and his passion for developing people over players aligns directly with my own philosophies and I am grateful for the opportunity be a part of his staff and learn from him every day."
She was also an assistant coach at her alma mater New Haven for two seasons from 2014-2016. As the Chargers' first assistant coach, Pacapelli was heavily involved with daily practice and game day preparation, which included practice planning, warm-ups, functional training and individual coaching sessions.
With the Chargers, her off the field responsibilities included recruitment of potential student-athletes, the management of the student-athlete life balance by acting as a mentor and leader. She also built and retained loyal relationships with alumni and local community members for fundraising and alumni relations, and helped with the marketing and promotional development for games, camps, and clinics.  Pacapelli's efforts resulted in the fundraising of $40,000 to take the team on an International Tour to the Cayman Islands.
A two-year captain, Pacapelli appeared in 55 matches in her three seasons at New Haven and ranks among the all-time leaders with 13 career goals to go along with five assists. The Chargers made a pair of Northeast-10 Championship appearances, including the first NE-10 postseason win in program history in 2013, and tallied a record of 31-20-4 with Pacapelli in the midfield.
As a senior, Pacapelli was Second Team All-Northeast-10, NSCAA Third Team All-East and NEWISA All-New England honoree.
A West Haven native, Pacapelli was a four-sport student-athlete at West Haven High School. On the pitch, she was a Connecticut Coaches All-State honoree in addition to numerous All-Area and All-SCC selections. Pacapelli spent her freshman season at Stonehill College, recording two goals and one assist for the Skyhawks.
Pacapelli graduated from the University of New Haven in May of 2014 with a degree in Nutrition and Dietetics as a Dean's List student and Northeast-10 Conference Commissioner's Honor Roll selection. She earned her MBA in 2016, with a concentration in sports management.