Nick Kasper introduced as Boys ECNL Director ahead of inaugural season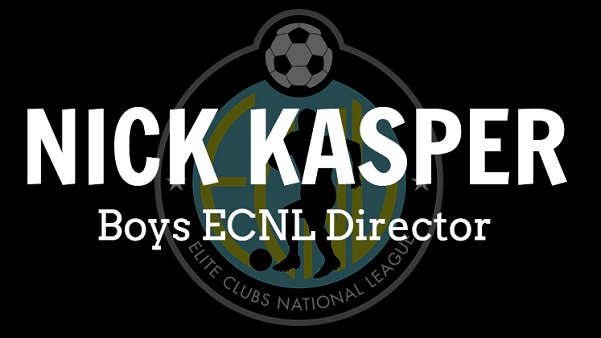 RICHMOND, VA (Via Boys ECNL) – The Boys Elite Clubs National League has announced that Nick Kasper has been hired as the Boys ECNL Director. Kasper will provide administrative leadership, as well as day-to-day operational and management tasks for the Boys ECNL as the league begins its inaugural season of play this August.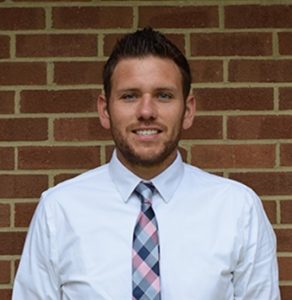 Kasper grew up in St. Louis, MO playing soccer for multiple youth clubs in the area, including Metro United and Scott Gallagher – current ALL-IN ECNL member clubs St. Louis Scott Gallagher – Illinois and St. Louis Scott Gallagher – Missouri, respectively. Following high school, he continued his soccer career at the University of Dubuque, captaining the Spartans his junior and senior seasons. Off the field, Kasper obtained a Bachelors of Science degree in Business Administration with an emphasis in marketing, earning the prestigious Dubuque Spartan Academic Achievement Award.
Kasper has spent the past four years with Sports Endeavors Inc., most recently as the Team Marketing Manager for SOCCER.COM, Lacrosse.com and 431Sports.com. In his role at with SOCCER.COM, he worked numerous Girls ECNL National Events from 2013 to 2015, and is therefore well versed in event operations and logistics.
"My knowledge and previous relationship with the ECNL made it an easy decision to transition back into youth soccer where I can directly contribute to making the game better for the future," said Kasper. "I am really excited to help launch this fantastic new platform for clubs, coaches, and players and to work with all the great leaders in the youth club landscape."
"Nick brings not only a background in the game and a love of the sport, but strong experience in event operations and in managing sports properties," said ECNL President Christian Lavers. "His experience and background will help the Boys ECNL meet the exceptional standards of quality and professionalism that are expected by the clubs, coaches, and players, and will help further establish the Boys ECNL as a leader in the game for the future."