New York City FC Academy shines at tournament in Bolivia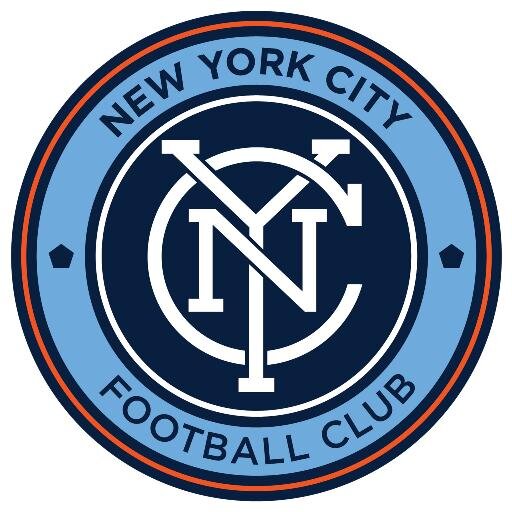 (Via NYCFC) – New York City FC's Academy recently played in the XXI Mundialito Tahuichi Paz Y Unidad 2016 tournament that took place in Bolivia.
The New York City FC Academy traveled to South America and played a total of 5 International games in 8 days. In the group stage they played against Florida (Bolivia) L 2-1, Millonarios FC (Colombia) D 1-1 and Menedy (Guatemala) W 5-0.
New York City FC went to the next stage and faced the host team and eventual tournament champions, Academia Tahuichi. Before the match New York City FC players received a special pre-match call from New York City FC's Captain, David Villa.
"I told them that the Club believed in them, and that surely they would play well," said Villa. "We are all proud of the work they are doing in Bolivia representing New York City FC."
In a very exciting match, New York City FC played in a stadium filled with 5,000 people.
New York City FC started with the right mentality, playing an aggressive and attacking football, creating the most chances in the first half. New York City FC led with a goal from Justin Haak early in the second half with a cross-assisted from Balthazar Saunders. As the game went on, the New York City FC players began to feel fatigue and allowed Tahuichi to score two goals in the last 5 minutes.
With this result, New York City FC academy was placed out of the competition and played a consolation game against Everton FC from Chile, which they won by 3-2 in the Tahuichi training facility. Alvaro Pena, one of the most renown forwards from Bolivia and former coach of Dinamo Kiev, who resides in Bolivia and followed very closely the NYCFC academy in the tournament commented: "It was a great pleasure to watch such a young team with such a great level of tactical understanding, specially playing an attractive and attacking football in an environment that they are not used to. I can truly see some of these players progressing into the professional level soon."
New York City FC Academy took home the fair play award, one of only three awards given at the tournament.
New York City FC Youth Technical Coordinator Rodrigo Marion praised how well the team played.
"Overall, I think the boys responded extremely well to the circumstances," said Marion. "We played against teams that were more physical and aggressive. We maintained our focus on what we've been preparing for the past months, proposing an attacking minded style with an organized defense. Regardless of who we play, we always implement our style. That is something the boys realized in this tournament and if we stick to this plan, we will be successful moving forward. It is important to remark how competitive our players became by the end of this trip. They battled every 50/50 ball and didn't allow the other team to play, that was a sign that our team learned the urgency to compete."
The Academy also visited an orphanage to help those who are less fortunate. They delivered soccer balls, cleats, shin guards, shirts and clothes.
New York City FC Youth Program Administrator Jason Israel thought that the whole experience was impactful on the team.
"For our kids, it was a great opportunity for them to be role models in this environment," said Israel. "A lot of them have not seen or experienced these types of realities, so it was very meaningful and provided them the understanding of how fortunate they are. The children that received the items were so grateful as well. It shows them the impact that they can make on so many different people across the world."
Marion believes the trip was a good step for both the Academy and the Club.
"Off the field it was a great learning experience for all of us," said Marion. "We've seen how South American players live the game. They really have the passion for playing the sport. Visiting the Tahuichi training facilities made us realize how simple it is to play this game. Seeing where these players live and the conditions of the fields where they train made us feel fortunate of what we have back home."
For the Academy, international play continues as the team travels to Spain for the 1st Internacional e-Soccer Cup next month. Marion feels the team is ready for the next challenge, but does admit that the strategy will change.
"The boys are definitely more competitive than before. They know how to play tournaments which is a different ball game. They are not afraid to face stronger teams. In Spain, we will face more tactical teams— in Europe they work a lot on the collective work. That is very different than the more physical, tricky, individual technical players we faced in South America. But it'll be good to bring what we learned from South America to Spain."