New York City FC Academy completes coaching staff for 2016-2017 season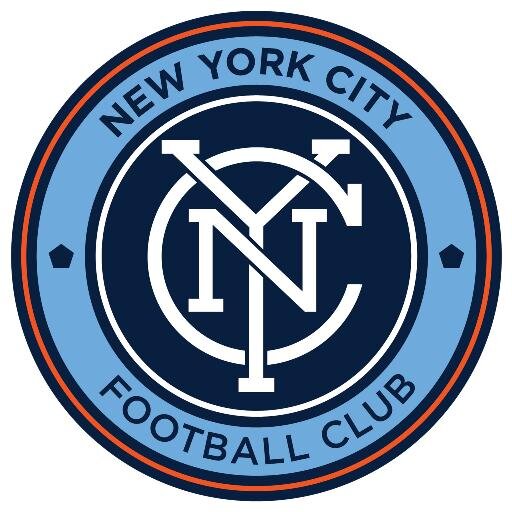 (Via NYCFC) – With the appointment of Matt Pilkington as the Under-16 head coach, the New York City Football Club Academy technical staff is complete.
Pilkington comes to NYCFC after serving as the technical director for U12-18 boys at NYCFC affiliate Downtown United Soccer Club and as a U.S. Soccer youth national team. The native of England has also coached the Bethesda-Olney US Soccer Development Academy and youth teams for D.C. United and the Richmond Kickers after graduating George Washington University.
"We are thrilled to welcome Matt to the NYCFC Academy staff. Matt brings a wealth of youth coaching experience to the club and he has a clear understanding of the needs of elite players at this age group," NYCFC Youth Technical Coordinator Rodrigo Marion said. "Matt joins the Academy from one of our youth affiliate clubs, Downtown United SC, tracing an exemplary coaching career path that NYCFC offers as an advancement opportunity for affiliate coaches. His knowledge of youth soccer in New York City sets him up for success with our players, local coaches and the community."
+Read: New York City FC Academy expands heading into new season
Pilkington joins a staff with considerable experience in coaching youth soccer. Included is Jose Manuel Lara, the Under-14 head coach, who previously was a coach in the Real Madrid Academy and the Rayo Vallecano Academy in Spain.
Assisting Lara with the U-14s and coaching the U-13 Academy team is Hugo Guzman, who is also a youth scout. Guzman, who was born in Bolivia, coached the Sacramento Republic U-12/13 teams and was also the assistant technical director at Met Oval, an NYCFC affiliate club.
Serving as Pilkington's assistant coach with the U-16 team as well as the U-12 Academy head coach and scout is Michael Dal Pra, who came to NYCFC after a coaching stint with New York Soccer Club, another NYCFC affiliate club.
Dal Pra was part of the United States residency program and competed for U.S. youth teams before playing for St. John's University and the reserve team at Udinese in Italy.
Ruben Garcia is the Academy Goalkeeping Director. He worked at TSF Academy and coaches goalkeepers for U.S. Youth National Teams from U-14 to U-23.
He also worked with youth goalkeepers at Atletico Madrid and Getafe FC and had a 14-year professional career with clubs including Spanish Segunda Division 'B' team Toledo CV, Alaves CF, Albacete, Atletico Madrid CF 'B', Ciudad De Murica, Talavera and Alcala de Henares.
"We're very happy with the Academy staff we've pulled together. They have different backgrounds, but they share the same passion for developing young players," NYCFC Sporting Director Claudio Reyna said. "They're very eager and excited to have started and really looking forward to having the opportunity to develop first team players and also young men, which is equally important for us as an Academy. Their responsibility is to not only coach, but also to be mentors who the players look up to and respect."