New Winter High School Soccer Rankings released (Boys/Girls)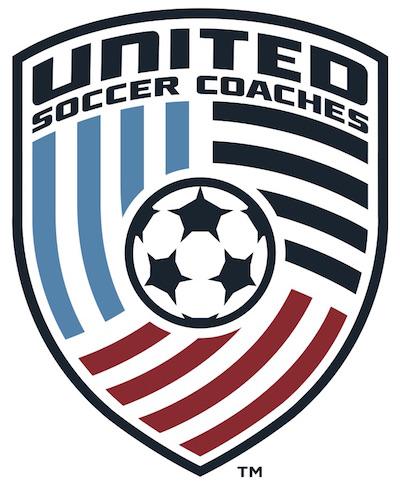 KANSAS CITY, Mo. (Via United Soccer Coaches) – United Soccer Coaches and USA TODAY High School Sports released today the latest regional and national polls in the USA TODAY/United Soccer Coaches rankings for boys and girls high school soccer in the winter season.
Monarch High School (Coconut Creek, Fla.), led by head coach Gustavo Martinez, moved into the No. 1 spot in the boys poll with a 16-0-1 record. JSerra Catholic (San Juan Capistrano, Calif.), led by head coach Greg Baker, remains atop the girls poll with a 12-0-1 mark.
Boys National Rankings (Poll 2 – Jan. 22, 2019)

| | | | |
| --- | --- | --- | --- |
| Rank | School | Prev. | W-L-T |
| 1 | Monarch (Coconut Creek, Fla.) | NR | 16-0-1 |
| 2 | Loyola (Los Angeles, Calif.) | 1 | 19-1-2 |
| 3 | Carroll (Southlake, Texas) | NR | 9-0-0 |
| 4 | Jesuit (Tampa, Fla.) | 6 | 15-1-1 |
| 5 | St. Paul's School (Covington, La.) | NR | 17-1-4 |
| 6 | Valley View (Pharr, Texas) | NR | 10-0-0 |
| 7 | Doral Prep Academy (Doral, Fla.) | 9 | 17-0-2 |
| 8 | San Luis Obispo (San Luis Obispo, Calif.) | 10 | 14-1-1 |
| 9 | Jesuit (New Orleans, La.) | 4 | 17-0-4 |
| 10 | Madison Central (Madison, Miss.) | 8 | 14-1-1 |
| 10 | Sunnyside (Tucson, Ariz.) | 7 | 17-0-2 |
| 10 | Tompkins (Katy, Texas) | NR | 9-1-0 |
Records shown are for games through Jan. 20, 2019
Girls National Rankings (Poll 2 – Jan. 22, 2019)

| | | | |
| --- | --- | --- | --- |
| Rank | School | Prev. | W-L-T |
| 1 | JSerra Catholic (San Juan Capistrano, Calif.) | 1 | 12-0-1 |
| 2 | Archbishop McCarthy (Southwest Ranches, Fla.) | 2 | 15-0-0 |
| 3 | Los Alamitos (Los Alamitos, Calif.) | 3 | 19-0-4 |
| 4 | Tompkins (Katy, Texas) | NR | 8-0-0 |
| 5 | Upland (Upland, Calif.) | 5 | 12-1-0 |
| 6 | Perry (Gilbert, Ariz.) | 6 | 16-0-1 |
| 7 | Montverde Academy (Montverde, Fla.) | 4 | 14-0-0 |
| 8 | St. Scholastica Academy (Covington, La.) | 8 | 13-0-3 |
| 9 | West Lauderdale (Collinsville, Miss.) | 9 | 17-0-3 |
| 10 | Carroll (Southlake, Texas) | NR | 9-0-1 |
Records shown are for games through Jan. 20, 2019