New Spring High School Rankings released (Boys)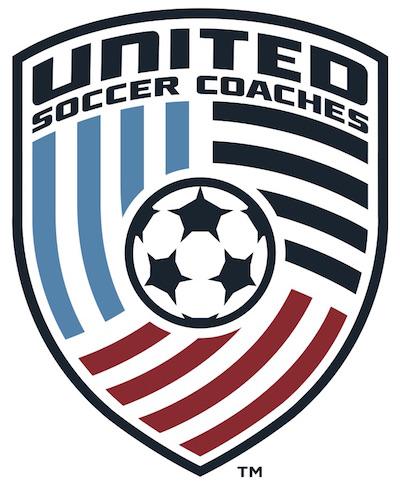 KANSAS CITY, Mo. (Via United Soccer Coaches) – United Soccer Coaches and USA TODAY High School Sports released today the second regular season regional and national polls in the USA TODAY/United Soccer Coaches Super 25 Rankings for boys and girls high school soccer in the spring season.
Dalton High School in Dalton, Ga. continues to hold down the No. 1 spot in the boys' poll with a 13-0-0 record. Clover (Clover, S.C.) moved up two spots to second, they are also 13-0-0. Lambert (Suwanee, Ga.) stayed put at No. 3 while Hillgrove (Powder Springs, Ga.) and Jenks (Jenks, Okla.) round out the top five.
The next set of regular season regional and national rankings for the spring season will be released on April 16 along with the final rankings for the winter season.
USA TODAY/United Soccer Coaches Super 25 Spring Boys – National – Poll 2 – April 2, 2019
| Rank | School | Prev. | W-L-T |
| --- | --- | --- | --- |
| 1 | Dalton (Dalton, Ga.) | 1 | 13-0-0 |
| 2 | Clover (Clover, S.C.) | 4 | 13-0-0 |
| 3 | Lambert (Suwanee, Ga.) | 3 | 12-0-0 |
| 4 | Hillgrove (Powder Springs, Ga.) – [] | 5 | 14-0-0 |
| 5 | Jenks (Jenks, Okla.) | 5 | 6-0-0 |
| 6 | Kearney (Kearney, Neb.) | 9 | 6-0-0 |
| 7 | Creighton Prep (Omaha, Neb.) | 13 | 7-0-0 |
| 8 | Pasco (Pasco, Wash.) | 7 | 5-0-0 |
| 9 | Dutch Fork (Irmo, S.C.) | 2 | 10-1-0 |
| 10 | Roosevelt (Seattle, Wash.) | 16 | 6-0-1 |
| 11 | Cross Keys (Atlanta, Ga.) | 19 | 11-1-0 |
| 12 | Columbia River (Vancouver, Wash.) | NR | 7-0-1 |
| 12 | Union (Tulsa, Okla.) | 14 | 4-0-1 |
| 14 | Bearden (Knoxville, Tenn.) | NR | 5-1-0 |
| 15 | The Westminster Schools (Atlanta, Ga.) | 12 | 12-1-1 |
| 16 | Norman (Norman, Okla.) | 8 | 6-1-0 |
| 17 | Houston (Germantown, Tenn.) | NR | 4-0-1 |
| 18 | Wando (Mount Pleasant, S.C.) | NR | 13-2-1 |
| 19 | Lakeside (Seattle, Wash.) | NR | 6-0-0 |
| 20 | Waukee (Waukee, Iowa) | RV | 0-0-0 |
| 21 | Albemarle (Charlottesville, Va.) | 24 | 2-0-0 |
| 22 | Decatur (Decatur, Ga.) | NR | 11-0-3 |
| 23 | Layton (Layton, Utah) | NR | 6-0-1 |
| 24 | Oceanside (Mount Pleasant, S.C.) | NR | 12-1-1 |
| 25 | Redmond (Redmond, Wash.) | 20 | 6-1-0 |
Records shown are through games of March 31, 2019
Also receiving votes: Charles Page (Sand Springs, Okla.), Omaha South (Omaha, Neb.)