New No. 1 team featured in Girls Spring High School Rankings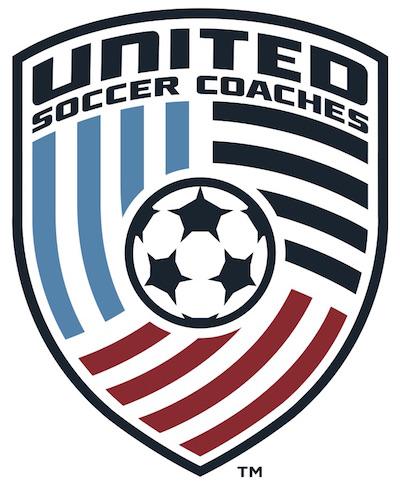 KANSAS CITY, Mo. (Via United Soccer Coaches) – United Soccer Coaches and USA TODAY High School Sports released today the second regular season regional and national polls in the USA TODAY/United Soccer Coaches Super 25 Rankings for boys and girls high school soccer in the spring season.
Leesville Road from Raleigh, N.C. took over the top spot in the girls' poll, moving up from No. 2. St. Charles North (St. Charles, Ill.) jumped up three spots to second. The rest of the top five consists of Lambert (Suwanee, Ga.), Arapahoe (Littleton, Colo.) and Blue Valley Southwest (Overland Park, Kan.).
The next set of regular season regional and national rankings for the spring season will be released on April 16 along with the final rankings for the winter season.
USA TODAY/United Soccer Coaches Super 25 Spring Girls – National – Poll 2 – April 2, 2019
| Rank | School | Prev. | W-L-T |
| --- | --- | --- | --- |
| 1 | Leesville Road (Raleigh, N.C.) | 2 | 11-0-0 |
| 2 | St. Charles North (St. Charles, Ill.) | 5 | 3-0-1 |
| 3 | Lambert (Suwanee, Ga.) | 6 | 13-0-0 |
| 4 | Arapahoe (Littleton, Colo.) | 17 | 6-0-0 |
| 5 | Blue Valley Southwest (Overland Park, Kan.) | 8 | 2-0-0 |
| 6 | Pinecrest (Southern Pines, N.C.) | 9 | 13-0-1 |
| 7 | Broken Arrow (Broken Arrow, Okla.) | 12 | 6-0-0 |
| 8 | Vestavia Hills (Vestavia Hills, Ala.) | 16 | 13-0-0 |
| 9 | Barrington (Barrington, Ill.) | 10 | 3-0-1 |
| 9 | Grandview (Aurora, Colo.) | NR | 4-0-0 |
| 11 | Millard West (Omaha, Neb.) | 21 | 4-0-0 |
| 12 | Grand Blanc (Grand Blanc, Mich.) | 15 | 0-0-0 |
| 12 | River Bluff (Lexington, S.C.) | 22 | 13-0-1 |
| 14 | Battlefield (Haymarket, Va.) | 18 | 6-0-0 |
| 15 | Bentonville (Bentonville, Ark.) | NR | 11-1-0 |
| 16 | Ankeny Centennial (Ankeny, Iowa) | 19 | 0-0-0 |
| 17 | Hough (Cornelius, N.C.) | 23 | 10-0-2 |
| 18 | Broomfield (Broomfield, Colo.) | 7 | 4-0-0 |
| 19 | J.L. Mann (Greenville, S.C.) | NR | 15-1-0 |
| 20 | Eureka (Eureka, Mo.) | NR | 4-0-0 |
| 21 | Yorktown (Arlington, Va.) | NR | 6-0-0 |
| 22 | Marian (Bloomfield Hills, Mich.) | 24 | 3-0-0 |
| 22 | Parkview (Lilburn, Ga.) | 1 | 14-1-0 |
| 24 | Colorado Academy (Lakewood, Colo.) | NR | 3-0-0 |
| 25 | Blue Valley West (Overland Park, Kan.) | 25 | 1-0-0 |
Records shown are through games of March 31, 2019