New Jersey Youth Soccer announces hiring of two ODP Coaching Directors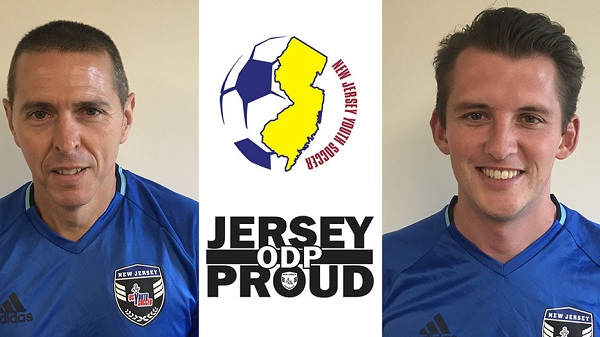 East Windsor, N.J. (Via NJ Youth Soccer) – Lou Mignone and Brendan Murphy have been named New Jersey Youth Soccer Olympic Development Program Coaching Directors.
"Lou Mignone and Brendan Murphy bring a combination of experience and energy to the ODP Coaching staff," said James Galanis, New Jersey ODP Technical Director. "Their passion for player development is evident. ODP will benefit from these two leaders who will effectively overlook the development of our teams and individuals."
Mignone holds a U.S. Soccer National A-License, National Youth License and United Soccer Coaches Premier Diploma. Coaching youth players for the past 30 years, he has functioned in the capacity of ODP Technical Advisor and serves as a Coaching School Instructor and TOPSoccer Area Coordinator for New Jersey Youth Soccer. He is also the Director of Coaching and Player Development at West Orange United FC.
+NCAA Women's Soccer Commitment Announcements: October 2017
"It is a tremendous honor to serve the talented players, highly qualified coaches and supportive families of this top-notch program," said Mignone. "The staff and I look forward to facilitating a first-rate training environment with attention to the details that foster continued growth and development of the participants."
Murphy is entering his second year with New Jersey ODP, having served as the 2004 Boys head coach last season. He currently holds his USSF-D License and is pursuing his USSF-C License. As a player, Murphy is a former member of the Flagler College Men's Soccer Team, New York Red Bull Youth Academy and Match Fit Academy.
"I am very excited to accept this position, and I look forward to the next era of the New Jersey ODP program," said Murphy. "Working with the 2004 and 2005 teams is a unique opportunity to help shape the development of this highly talented group."