New Jersey Cedar Stars Academy, Cedar Stars Academy hire Brian O'Donnell as Director of Soccer Operations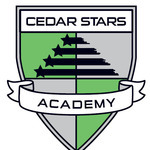 Holmdel, NJ (Via NJCSA/CSA) – New Jersey Cedar Stars Academy (NJCSA-Holmdel) and Cedar Stars Academy (CSA-Bergen County and Newark) have announced the hiring of Brian O'Donnell as Director of Soccer Operations. O'Donnell will be responsible for the daily soccer operations of both organizations; with the task of integrating the same curriculum in all CSA clubs to provide a true one club philosophy and club culture. This will provide each and every player the ability to best achieve his goals under one club, from recreation and general physical fitness to college or professional careers.
O'Donnell has extensive experience at every level of the game, having coached at youth, High School, College, Professional, and International level over the last 20 years. He returns to New Jersey from Sereno Soccer Club in Arizona where he was involved in almost every aspect of the clubs tremendous growth and success over the past 10 years, most recently as the Director of Boys Soccer. As a coach on the field he won numerous Arizona State and Region IV titles and was instrumental in moving dozens of players on to the Collegiate and Professional ranks.
In addition to his work with Sereno, O'Donnell has been a staff member for the United States Youth National team program the past 2 years, working with the U18, U20, and U23 national teams. He recently was part of the US U-20 team that qualified for the FIFA U-20 World Cup being played this summer in New Zealand. This will be the second FIFA Youth World Cup that O'Donnell will be a part of after participating in the 2013 U20 World Cup in Turkey.
"We are very fortunate to have someone with Brian's qualifications and experience to head up this critical phase of growth for our organization. Brian brings a wealth of experience to our organization both on and off the field," said Tab Ramos, President of NJCSA.
"We are very excited to see Brian back in his home state of New Jersey, We are confident that a lot of improvement will be seen in our organization, We are promising our parents and players to witness more success in our organization because of Brian's involvement " said George Altirs, President of CSA
"Tab and George have a vision and long term plan for youth soccer in New Jersey that I am proud to join. I look forward to working closely with the leadership and the staff from both NJCSA and CSA" said Brian O'Donnell