New Girls Fall High School Top 25 Rankings released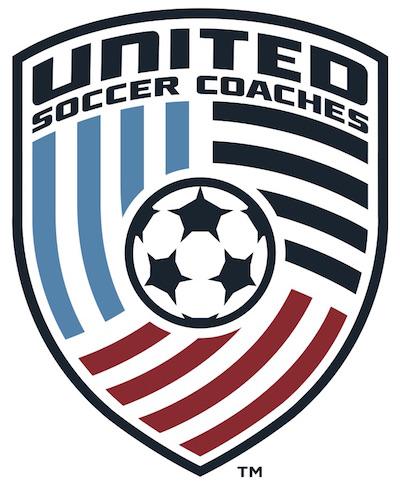 KANSAS CITY, Mo. (Via United Soccer Coaches) – The top teams in the boys and girls polls remain unchanged as United Soccer Coaches and USA TODAY High School Sports released the latest set of regular season rankings in the USA TODAY/United Soccer Coaches Super 25 Fall Rankings on Tuesday.
The top three teams on the girls side of Jesuit (Portland, Ore.), Beavercreek (Beavercreek, Ohio) and Spencerport (Spencerport, N.Y.) remained the same this week, while LaSalle Academy (Providence, R.I.) moved up one spot to No. 4 and McDonogh School (Owings, Md.) moved up four spots and back into the top five.
USA TODAY/United Soccer Coaches Super 25 Fall Girls – National – Poll 10 – November 6, 2018
| Rank | School | Prev. | W-L-T |
| --- | --- | --- | --- |
| 1 | Jesuit (Portland, Ore.) | 1 | 17-0-0 |
| 2 | Beavercreek (Beavercreek, Ohio) | 2 | 21-0-0 |
| 3 | Spencerport (Spencerport, N.Y.) | 3 | 19-0-1 |
| 4 | LaSalle Academy (Providence, R.I.) | 5 | 16-0-0 |
| 5 | McDonogh School (Owings Mills, Md.) – [] | 9 | 15-0-2 |
| 6 | Northern Highlands Regional (Allendale, N.J.) | 6 | 18-1-0 |
| 7 | Jamesville-DeWitt (DeWitt, N.Y.) | 8 | 21-0-0 |
| 7 | Bishop Gorman (Las Vegas, Nev.) | 7 | 25-0-0 |
| 9 | Champlain Valley Union (Hinesburg, Vt.) | 11 | 17-0-0 |
| 10 | Sacred Heart Academy (Louisville, Ky.) | 12 | 25-1-1 |
| 11 | Bridgewater-Raritan (Bridgewater, N.J.) | 18 | 18-1-0 |
| 12 | Strongsville (Strongsville, Ohio) | NR | 18-0-3 |
| 13 | Houston (Germantown, Tenn.) | 25 | 21-2-0 |
| 14 | Carmel (Carmel, Ind.) | 19 | 20-1-2 |
| 15 | Mansfield (Mansfield, Mass.) | 17 | 14-2-3 |
| 15 | Bethlehem Central (Delmar, N.Y.) | 22 | 17-1-1 |
| 17 | Centennial (Las Cruces, N.M.) | 23 | 19-0-0 |
| 18 | Eastern (Voorhees Township, N.J.) | NR | 22-2-0 |
| 19 | Newton South (Newton, Mass.) | 21 | 15-1-2 |
| 20 | Vestal (Vestal, N.Y.) | NR | 17-0-0 |
| 21 | Collierville (Collierville, Tenn.) | NR | 19-4-0 |
| 22 | Twinsburg (Twinsburg, Ohio) | NR | 19-0-0 |
| 23 | West Orange (West Orange, N.J.) | NR | 17-0-2 |
| 23 | Jackson (Mill Creek, Wash.) | NR | 13-0-1 |
| 25 | Archbishop Spalding (Severn, Md.) | NR | 14-1-2 |
Records shown are through games of Nov. 4, 2018