New Boys Fall High School Top 25 Rankings released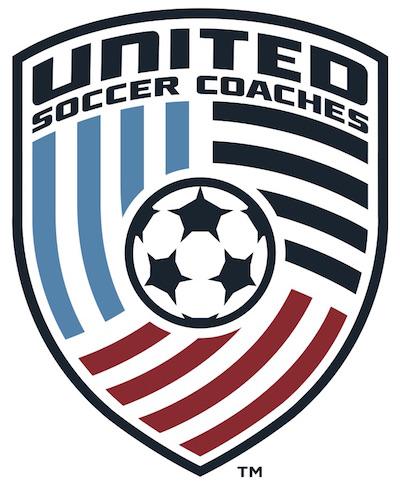 KANSAS CITY, Mo. (Via United Soccer Coaches) – United Soccer Coaches and USA TODAY High School Sports released the latest set of boys and girls regular season soccer polls in the USA TODAY/United Soccer Coaches Super 25 Fall Rankings on Tuesday.
There's a new team standing atop the girls' poll this week, while the boys' No. 1 team remains the same.
+READ: New team takes No. 1 spot in new Girls Fall High School Rankings
St. Benedict's Prep in Newark, N.J. continues its stranglehold on the No. 1 spot in the boys' rankings with a 10-0-0 record. Naperville North (Naperville, Ill.) is 17-0-0 on the year and is No. 2 again this week. Trinity (Louisville, Ky.) is third for the second straight week, while Clarence (Clarence, N.Y.) stays put at No. 4 and Central Catholic (Portland, Ore.) moved into the top five this week.
USA TODAY/United Soccer Coaches Super 25 Fall Boys – National – Poll 6 – October 9, 2018
| Rank | School | Prev. | W-L-T |
| --- | --- | --- | --- |
| 1 | St. Benedict's Prep (Newark, N.J.) | 1 | 10-0-0 |
| 2 | Naperville North (Naperville, Ill.) | 2 | 17-0-0 |
| 3 | Trinity (Louisville, Ky.) | 3 | 16-0-0 |
| 4 | Clarence (Clarence, N.Y.) | 4 | 13-0-0 |
| 5 | Central Catholic (Portland, Ore.) | 6 | 10-0-0 |
| 6 | Marquette Universrity High (Milwaukee, Wis.) | 5 | 12-1-2 |
| 7 | Nauset Regional (Eastham, Mass.) | 10 | 10-0-0 |
| 8 | Winfield (Winfield, W.Va.) | 13 | 16-0-1 |
| 9 | Delbarton School (Morristown, N.J.) | 8 | 12-0-0 |
| 10 | Libertyville (Libertyville, Ill.) | 11 | 15-0-0 |
| 11 | St. Ignatius (Cleveland, Ohio) | 9 | 11-1-2 |
| 12 | Salesianum School (Wilmington, Del.) | 7 | 6-2-0 |
| 12 | Smithtown West (Smithtown, N.Y.) | 16 | 11-0-0 |
| 14 | Fairview (Boulder, Colo.) | 15 | 10-0-0 |
| 15 | Fairfield Prep (Fairfield, Conn.) | 14 | 8-0-0 |
| 16 | Athens (Troy, Mich.) | 12 | 17-0-0 |
| 17 | North Penn (Lansdale, Pa.) | 17 | 13-0-0 |
| 18 | Lee's Summit (Lee's Summit, Mo.) | 21 | 12-1-0 |
| 19 | St. Xavier (Louisville, Ky.) | 19 | 18-1-1 |
| 20 | Martin Luther King, Jr. (New York, N.Y.) | 20 | 10-0-0 |
| 21 | Boulder (Boulder, Colo.) | RV | 10-1-0 |
| 22 | St. Christopher's School (Richmond, Va.) | 18 | 8-0-0 |
| 23 | Stillwater Regional (Stillwater, Minn.) | NR | 13-1-2 |
| 24 | Lewiston (Lewiston, Maine) | 24 | 10-0-1 |
| 25 | Peoria Notre Dame (Peoria, Ill.) | RV | 15-2-0 |
Records shown are through games of Oct. 7, 2018
Also receiving votes: Palo Verde (Las Vegas, Nev.), Episcopal Academy (Newtown Square, Pa.), Manchester Central (Manchester, N.H.), Archbishop Moeller (Cincinnati, Ohio), Myers Park (Charlotte, N.C.), Monroe-Woodbury (Central Valley, N.Y.), Holmdel (Holmdel, N.J.), Cedarburg (Cedarburg, Wis.), DeSmet Jesuit (St. Louis, Mo.), Chesterton (Chesterton, Ind.), Boise (Boise, Idaho), Trumbull (Trumbull, Conn.), River Hill (Clarksville, Md.), Totino-Grace (Fridley, Minn.), Commack (Commack, N.Y.), University (Morgantown, W.Va.), Haverford School (Haverford, Pa.), Lincoln-Sudbury Regional (Sudbury, Mass.), La Cueva (Albuquerque, N.M.), Portage Central (Portage, Mich.), Olentangy Liberty (Powell, Ohio), Amityville (Amityville, N.Y.), Chaminade College Preep (St. Louis, Mo.)