NCAAM: No. 5 Wake Forest held to 0-0 draw vs. Furman in exhibition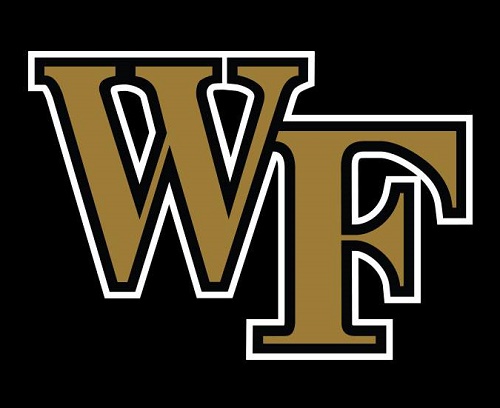 GREENVILLE, S.C. – In the first exhibition of the 2016 season, the fifth-ranked Wake Forest men's soccer team battled defending Southern Conference champion Furman to a scoreless draw at Stone Soccer Stadium on Sunday night, Aug. 14.
Facing off in a preseason exhibition for the second season in a row and the 12th time in the last 13 years dating back to 2004, neither side could break through for a tally but Wake Forest had more opportunity to capitalize throughout the game. In all, the Deacs finished with a 12-4 shot advantage and a 7-2 advantage in corner kicks, but Furman's physical defense that committed 24 fouls to Wake Forest's 12 didn't allow the Deacs to find the game-winner.
"I feel we got a really good run tonight against a good Furman team that won the Southern Conference and was in the NCAA tournament last year," said Wake Forest head coach Bobby Muuss. "We played two even groups of 11 tonight to get everyone some very good experience and we got exactly what we wanted out of this game aside from the win. All in all, I was pretty pleased with the first outing of the very young and new season."
Eight Demon Deacons fired a shot in the contest with Jon Bakero, Jacori Hayes, Tane Gent and newcomer Bruno Lapa taking a team-high two shots apiece. Goalkeepers Grant Bishop and Andreu Cases Mundet split the 90 minutes between the pipes. Bishop started the contest and did not make a save while Cases Mundet stopped two Furman shots in the second half. On the flip side, Furman goalkeeper Jonathan Smith made four saves in the game, two of which came on shots by Lapa.
The exhibition stalemate marks the second season in a row the two teams have opened the season with a draw. In 2015, Michael Gamble scored early for the Demon Deacons but Furman scored the equalizer in the second half as the two sides drew 1-1, also in Greenville.
Wake Forest continues its preseason slate next weekend at 7 p.m. Saturday night, Aug. 20, at Spry Stadium when it takes on another strong opponent in UNCW. Admission to Saturday's game is free of charge.
Following the UNCW exhibition, the Deacs will open the regular season Friday, Aug. 26, at Spry Stadium at 7 p.m. against Saint Louis. The match marks the first of six in a row at home for the Demon Deacons to open the season. Tickets for the soccer seasons at Spry Stadium are on sale now through the ticket office at WakeForestSports.com, or by calling (336) 758-DEAC (3322). Tickets are also available for purchase on the day of the game at the stadium.