NC State women's soccer signs transfers from Florida, UNC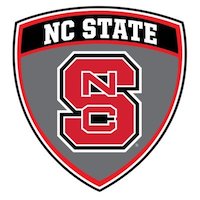 RALEIGH (Via NC State University) – The NC State women's soccer team added two more players to its 2019 signing class, as announced by head coach Tim Santoro on Thursday.
The two transfers, Mackenzie Crittenberger and Sandra Geiselhart, come from Florida and North Carolina, respectively. They join the four signees from November (Jameese Joseph, Eden Millan, Leyah Robinson and Jaiden Thomas) and the two additions in March (Margot Ridgeway and Toni Starova).
"We were very patient and selective when adding to our 2019 class," Santoro said. "We had very specific needs and I feel, not only did we add talented players, but we added experienced players. These kids will give us great depth and they'll be ready for the ACC by the time September arrives."
Mackenzie Crittenberger | DEF | Lighthouse Point, Fla. | College of Charleston
Crittenberger will transfer in from College of Charleston. After recovering from an injury in a redshirt 2016 freshman year, Crittenberger played in 24 matches, including eight stats, in the 2017 and '18 seasons while scoring two goals from her defensive position.
Santoro on Crittenberger: "Mackenzie is the type of player whose strengths fit NC State. She's calm and skilled on the ball while being very versatile across the backline and in the midfield. Her experience and soccer IQ will give us much needed depth."
Sandra Geiselhart | MF | Greensboro, N.C. | Charlotte
Geiselhart will transfer in after one season at Charlotte. Voted to the All-Conference USA Freshman Team in 2018, she started the final 13 matches beginning Sept.  2, and made 17 total appearances. Geiselhart played 1,194 minutes at her defensive midfield position and tallied a goal and an assist.
Santoro on Geiselhart: "Sandra is very technical and cerebral player who adapted to a deeper midfield role as a freshman at Charlotte. She developed as a player under a very good coach (head coach John Cullen) at Charlotte, so I know she'll be prepared for NC State."