NC State women's soccer adds 2 transfers to 2019 class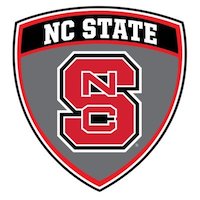 RALEIGH (Via NC State) – The NC State women's soccer team added two more players to its 2019 signing class, transfers Margot Ridgeway and Toni Stárová, as announced by head coach Tim Santoro on Friday.
The pair of transfers come from New Jersey domestically and Czech Republic internationally. They join the four signees from November: Jameese Joseph, Eden Millan, Leyah Robinson and Jaiden Thomas.
"We are being very patient and selective when adding to our 2019 class," said Santoro. "We had very specific needs and I feel, not only will we add talented players, but we'll add experienced players. These two are not the final additions we will add for 2019, however, both will make an impact for us and be ready for the ACC."
Margot Ridgeway | DEF | Fair Haven, N.J. | UC-Davis
Ridgeway will transfer after one season at UC-Davis where she was named to the 2018 Big West All-Freshman Team. She started 17 of 19 matches, logging 1,745 minutes while scoring two goals and adding two assists as a defender. Ridgeway has extensive experience with US Soccer programs, the U18 National Team in 2018 and the U16 National Team in 2015 and '16. In addition, she was also one of 40 seniors selected to compete in the fifth annual High School All-American Game in Orlando, Fla., in December of 2017.
Santoro on Ridgeway: "Margot is a person and player I really liked during her recruiting process a few years ago, so the opportunity to bring her to NC State was a no-brainer. She's got all the tools of a top defender by being good on the ball, making good passing decisions, being strong on the tackle and having an aerial presence. She'll add a lot to our defensive group."
Toni Stárová | MF | Prague, Czech Republic | University of Delaware
Stárová will transfer in after spending a year at University of Delaware where she was named to the 2018 All-CAA Rookie Team. Prior to Delaware, she played for AC Sparta Prague and over three seasons helped lead her club to FAČR Cup Championships in 2015 and '17, as well as three consecutive appearances in the UEFA Champions League. Stárová has excelled internationally with the Czech U17, U19 and Full National Teams. She has earned 10 caps with the Full National Team, including appearances in the last two Cyprus Cup tournaments.
Santoro on Starova: "I'm excited to finally get Toni to NC State. She has a feel for the game that is innate and possesses all the natural qualities for a seamless transition into our program. Toni wanted to play in the ACC and, more so, at NC State because of the unique combination we actually have: a true, attractive playing style and a strong, accountable culture."