Navy women's soccer unveils 2015 schedule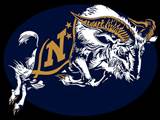 ANNAPOLIS, Md. (Via Navy) – Head coach Carin Gabarra and the Navy women's soccer team announced the schedule for the 2015 season on Monday, June 22. The 20-game slate features 12 homes games, including three against NCAA Tournament participants Connecticut, La Salle and Illinois State.
"This season's nonconference schedule will help us find where we are as a team before we head into league play," Gabarra said. "Playing teams with NCAA Tournament experience is always great for our development and to have a majority of our matches at home will also be beneficial."
Navy will open its 2015 slate at home against UMBC (12-4-3, 4-2-2 America East) on Friday, Aug. 21. The Retrievers edged out the Mids, 1-0, in Baltimore at Retrievers Soccer Park last season.
Navy then travels to College Park to face off against in-state rival Maryland (5-7-6, 3-5-5 Big Ten) on Sunday, Aug. 23. The Mids ended an eight-match losing streak against the Terrapins with a 1-1 draw last season at the Glenn Warner Soccer Facility.
Navy will host back-to-back games against VMI (3-15-1, 2-7 Southern Conference) on Friday, Aug. 28 and then UConn on Sunday, Aug. 30. The Huskies won the American Athletic Conference Tournament Championship and advanced to the second round of the NCAA Tournament with a 2-0 victory over New Hampshire in the first round.
The Mids head West for a weekend road-trip to the state of Tennessee. Navy will take on the University of Tennessee (10-10-2, 4-6-1 SEC) on Friday, Sept. 4 and then play against East Tennessee State (15-6, 6-3 Southern Conference) on Sunday, Sept. 6.
Navy will return home to host two NCAA Tournament participants. The Mids will face off against La Salle (14-6-2, 8-0 A-10) on Friday, Sept. 11. The Explorers fell 2-0 to Rutgers in the first round of the tournament. Navy then welcomes Illinois State (16-6, 6-0 MVC) on Sunday, Sept. 13. The Redbirds won the Missouri Valley Conference Tournament Championship and defeated South Florida, 3-2, in the NCAA Tournament First Round.
Navy opens Patriot League play on the road against archrival Army West Point (7-9-3, 4-2-3) on Friday, Sept. 18. The Mids dominated the Black Knights, 3-0, in the regular-season finale in Annapolis last season.
The Mids will have a break in conference play with back-to-back home nonconference matches against St. Francis (PA) (3-12-5, 3-2-3 NEC) on Sunday, Sept. 20 and Howard (13-9-1, 9-1-0 MEAC) on Tuesday, Sept. 22.
Navy returns to league play with consecutive home games against Loyola Md. (6-9-4, 2-3-4) on Saturday, Sept. 26 and versus Lehigh (4-7-5, 2-3-4) on Wednesday, Sept. 30. The Mids and Greyhounds ended in a 0-0 draw in the regular season before Navy cruised to a 4-1 win over Loyola in the Patriot League Quarterfinals in 2015. Navy also recorded a 2-0 victory against Lehigh last season.
The Mids will then hit the road for four of the next five conference matches. Navy begins with road contests against Holy Cross (10-5-3, 2-5-2) on Sunday, Oct. 4 and at Bucknell on Saturday, Oct. 10. The Mids earned decisive wins over both squads, defeating the Crusaders, 2-0, and the Bison, 3-0, last year.
Navy returns home for a home match against Colgate (14-3-2, 7-1-1) on Saturday, Oct. 17. The Mids and Raiders fought to a 1-1 tie last season in Hamilton, New York at Beyer-Smalls '76 Field.
Navy hits the road for two more games, one at American (3-15-0, 0-9-0) on Wednesday, Oct. 21 and the other against Lafayette (5-11-1, 2-6-1) on Sunday, Oct. 25. The Mids defeated the Eagles, 4-1, and the Leopards, 4-0, last season.
Navy wraps up the 2015 regular-season with home contests against Hampton (elevated to Division I status this season) on Tuesday, Oct. 27 and Boston University (14-5-3, 6-1-2) on Saturday, Oct. 31. The Terriers dealt the Mids two losses in 2015, defeating Navy, 1-0, in Boston during the regular season and then 2-0 in Hamilton, New York in the Patriot League semifinals.
The six-team Patriot League Tournament will begin on Tuesday, Nov. 3 with the quarterfinal round. The semifinals and final will be played at the regular season champion from Nov. 6-8.