Navy voted as Patriot League men's soccer preseason favorite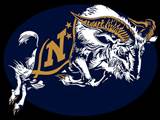 CENTER VALLEY, Pa. (Via Navy Sports) – The Navy men's soccer team has been voted as the conference favorite in the 2015 Patriot League preseason poll. The preseason poll is voted on by the league's head coaches and men's soccer sports information contacts.
Navy received 11 first-place votes and 152 points to lead the 10-team field. Defending regular season champion Boston U. was second with 141 points and was followed by defending tournament champion Bucknell (135) and then American (118). The rest of the poll consisted of Lehigh (90), Army West Point (85), Colgate (53), Loyola (52), Holy Cross (49) and Lafayette (25).
The Mids were also voted the preseason favorites in 2014.
Additionally, senior forward Jamie Dubyoski has been selected as the Patriot League Preseason Offensive Player of the Year. Dubyoski was also the 2014 preseason offensive player of the year and was named to the preseason all-league team this season.
Earlier this preseason, Dubyoski was one of 30 players nationally to be selected to the MAC Hermann Trophy Watch List. Dubyoski was the 2013 Patriot League Offensive Player of the Year and is a two-time first-team all-league and two-time all-region honoree.
Dubyoski scored a team-high 24 points last season on nine goals and six assists. In 2013, he led Navy with 23 points on 10 goals and three assists.
Dubyoski enters his senior season as Navy's active leader in career goals (20) and points (50). Dubyoski owns Navy records for most shots (63) and game-winning goals (6) in a single season.
Dubyoski is joined on the preseason all-league team by senior defender Derek Vogel. This is Vogel's third straight season on the preseason all-league team.
Vogel, the 2015 team captain, is a three-time all-league selection and could become the first Navy men's soccer player to earn All-Patriot League honors four times. Vogel is also a two-time all-region honoree.
Vogel has scored 27 career points on eight goals and 11 assists.
Head coach Dave Brandt enters his seventh season at Navy in 2015. The Mids were 11-4-5 overall in 2014 and 6-1-2 in league play. The Mids finished the 2014 season on an 11-game unbeaten streak (7-0-4) and the team spent three weeks ranked in the NSCAA Top 25 poll.
Patriot League Men's Soccer Preseason Poll
Navy, 152 points (11 first-place votes)
Boston University, 141 (5)
Bucknell, 135 (2)
American, 118 (2)
Lehigh, 90
Army West Point, 85
Colgate, 53
Loyola, 52
Holy Cross, 49
Lafayette, 25
Men's Soccer Preseason All-Patriot League Team
Jamie Dubyoski, Navy (Sr., F)
Jesse Klug, Bucknell (Sr., F)
David Amirani, Boston University (So., M)
Jamie Luchini, Lehigh (Sr., M)
Liam Robley, American (Sr., M)
Chris Thorsheim, Bucknell (Sr., M)
Christian Clark, Army West Point (Jr., D)
Zack Rockmore, Bucknell (Sr., D)
Derek Vogel, Navy (Sr., D)
Justin Worley, Lehigh (Jr., D)
Clarke Fox, Bucknell (Sr., GK)
Patriot League Preseason Offensive Player of the Year: Jamie Dubyoski, Navy (Sr., F)
Patriot League Preseason Defensive Player of the Year: Christian Clark, Army (Jr., D)