National Top 25 Girls High School Rankings: Sept. 11, 2018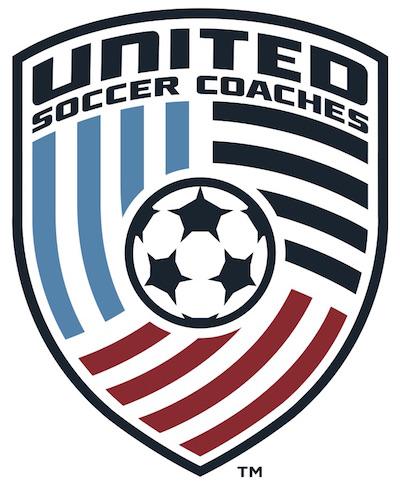 (Via United Soccer Coaches) – United Soccer Coaches and USA TODAY High School Sports released today the latest boys and girls regular season soccer polls in the USA TODAY/United Soccer Coaches Super 25 Fall Rankings.
Northern Highlands Regional (Allendale, N.J.) is the new No. 1-ranked team in the girls' poll with Jesuit (Portland, Ore.) dropping from the top spot to No. 2. Loveland (Loveland Ohio) dropped one spot to No. 3 with Newton South (Newton, Mass.) and McDonogh School (Owings Mills, Md.) tied for fourth.
USA TODAY/United Soccer Coaches Super 25 Fall Girls – National – Poll 2 – September 11, 2018
| Rank | School | Prev. | W-L-T |
| --- | --- | --- | --- |
| 1 | Northern Highlands Regional (Allendale, N.J.) | 3 | 3-0-0 |
| 2 | Jesuit (Portland, Ore.) | 1 | 4-0-0 |
| 3 | Loveland (Loveland, Ohio) | 2 | 6-0-0 |
| 4 | Newton South (Newton, Mass.) | 5 | 2-0-0 |
| 4 | McDonogh School (Owings Mills, Md.) | 13 | 3-0-0 |
| 6 | Spencerport (Spencerport, N.Y.) | 4 | 3-0-0 |
| 7 | Walsh Jesuit (Cuyahoga Falls, Ohio) | 19 | 5-0-0 |
| 8 | Peters Township (McMurray, Pa.) | 23 | 4-0-0 |
| 9 | Manchester Central (Manchester, N.H.) | 8 | 2-0-0 |
| 9 | St. John's College (Washington, D.C.) | 22 | 0-0-0 |
| 9 | Bishop Gorman (Las Vegas, Nev.) | 16 | 8-0-0 |
| 12 | Hingham (Hingham, Mass.) | NR | 2-0-0 |
| 13 | Houston (Germantown, Tenn.) | 6 | 8-1-0 |
| 14 | Eastern (Voorhees Township, N.J.) | NR | 2-0-0 |
| 15 | Puyallup (Puyallup, Wash.) | NR | 3-0-0 |
| 16 | Minnetonka (Minnetonka, Minn.) | NR | 8-1-0 |
| 17 | Sacred Heart Academy (Louisville, Ky.) | 8 | 8-0-1 |
| 18 | Champlain Valley Union (Hinesburg, Vt.) | NR | 2-0-0 |
| 19 | Homestead (Fort Wayne, Ind.) | NR | 8-0-0 |
| 20 | Syracuse (Syracuse, Utah) | NR | 9-0-0 |
| 21 | Cumberland Valley (Mechanicsburg, Pa.) | NR | 1-0-1 |
| 22 | Franklin (Franklin, Tenn.) | NR | 7-0-0 |
| 23 | Medina (Medina, Ohio) | NR | 6-0-1 |
| 24 | Bridgewater-Raritan (Bridgewater, N.J.) | NR | 3-0-0 |
| 25 | LaSalle Academy (Providence, R.I.) | NR | 2-0-0 |
Records shown are through games of Sept. 9, 2018