National Top 25 Boys High School Rankings: Sept. 11, 2018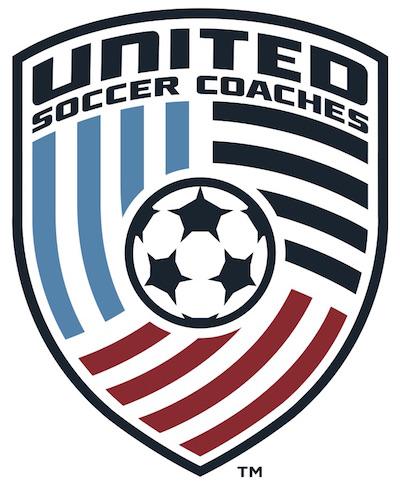 (Via United Soccer Coaches) – United Soccer Coaches and USA TODAY High School Sports released today the latest boys and girls regular season soccer polls in the USA TODAY/United Soccer Coaches Super 25 Fall Rankings.
St. Benedict's Prep in Newark, N.J. continues to hold down the top spot in the boys' rankings with St. Ignatius of Cleveland, Ohio sitting in second for the second consecutive week. Three new teams have entered the top five, with Salesianum School (Wilmington, Del.) moving up to third followed by Naperville North (Naperville, Ill.) and Commack (Commack, N.Y.).
USA TODAY/United Soccer Coaches Super 25 Fall Boys – National – Poll 2 – September 11, 2018
| Rank | School | Prev. | W-L-T |
| --- | --- | --- | --- |
| 1 | St. Benedict's Prep (Newark, N.J.) | 1 | 4-0-0 |
| 2 | St. Ignatius (Cleveland, Ohio) | 2 | 5-0-1 |
| 3 | Salesianum School (Wilmington, Del.) | 6 | 2-0-0 |
| 4 | Naperville North (Naperville, Ill.) | 10 | 7-0-0 |
| 5 | Commack (Commack, N.Y.) | 12 | 2-0-0 |
| 6 | LaSalle Academy (Providence, R.I.) | RV | 1-0-0 |
| 7 | Stillwater Area (Stillwater, Minn.) | 5 | 6-0-1 |
| 8 | Boulder (Boulder, Colo.) | 7 | 4-0-0 |
| 9 | Peoria Notre Dame (Peoria, Ill.) | RV | 6-0-0 |
| 10 | Chaminade (Mineola, N.Y.) | RV | 2-0-0 |
| 11 | St. Xavier (Louisville, Ky.) | 9 | 10-0-1 |
| 12 | Marquette University High (Milwaukee, Wis.) | 5 | 4-1-0 |
| 13 | Summit (Bend, Ore.) | 14 | 3-0-0 |
| 14 | Winfield (Winfield, W.Va.) | NR | 8-0-0 |
| 15 | Conestoga (Berwyn, Pa.) | 11 | 1-0-0 |
| 16 | Yarmouth (Yarmouth, Maine) | 24 | 2-0-0 |
| 17 | Delbarton School (Morristown, N.J.) | 22 | 2-0-0 |
| 18 | Olentangy Liberty (Powell, Ohio) | 19 | 6-0-0 |
| 19 | Martin Luther King, Jr. (New York, N.Y) | 20 | 1-0-0 |
| 20 | Blue Valley Southwest (Overland Park, Kan.) | 3 | 1-0-0 |
| 21 | St. Christopher's School (Richmond, Va.) | NR | 3-0-0 |
| 22 | Athens (Troy, Mich.) | NR | 9-0-0 |
| 23 | Palo Verde (Las Vegas, Nev.) | NR | 7-0-1 |
| 24 | Glastonbury (Glastonbury, Conn.) | 16 | 0-0-0 |
| 25 | Springside Chestnut Hill Academy (Philadelphia, Pa.) | RV | 3-0-0 |
Records shown are through games of Sept. 9, 2018
Also receiving votes: Whitefish Bay (Milwaukee, Wis.), Clarence (Clarence, N.Y.), Chaminade College Prep (St. Louis, Mo.), Clovis (Clovis, N.M.), Trinity (Louisville, Ky.), McDonogh School (Owings Mills, Md.), Zionsville (Zionsville, Ind.), Brockton (Brockton, Mass.), Wesleyan Christian Academy (High Point, N.C.), Libertyville (Libertyville, Ill.), Boise (Boise, Idaho), Kearny (Kearny, N.J.), The Blake School (Minneapolis, Minn.), Bethlehem Central (Delmar, N.Y.), Keene (Keene, N.H.), Gonzaga College (Washington, D.C.), St. Francis DeSales (Columbus, Ohio), Bishop Gorman (Las Vegas, Nev.), Olathe West (Olathe, Kan.), Hempfield (Landisville, Pa.), Baldwinsville (Baldwinsville, N.Y.)