Champions crowned at US Club Soccer National Cup XVII Finals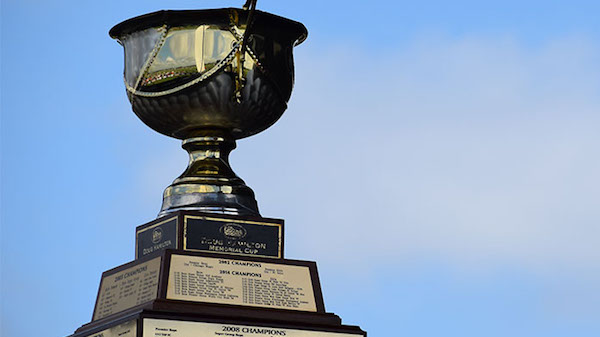 Results | Photos | Champions | Daily log | Videos 
AURORA, Colo. (Via US Club Soccer) – Twenty-two champions were awarded after Tuesday's title matches of the National Cup XVII Finals, the culminating event of US Club Soccer's cup-based national competition.
A total of 206 teams from 144 clubs were represented across 35 states, stretching from Hawaii to Maine. They converged at Aurora Sports Park, July 20-24, all vying to ultimately hold the Doug Hamilton Memorial Trophy. This past weekend marked the conclusion of a challenging journey for these participating teams, as all qualified through a National Cup XVII Regional or qualifying state cup competition.
The 17th annual National Cup Finals saw the largest tournament field in the event's history, featuring group play across 22 divisions with Super Groups (most competitive) and Premier Groups for the 13-U through 18/19-U age groups, before entering the knock-out round.
In a balanced result that represented the parity of the National Cup XVII Finals knockout rounds, no club had multiple champions, although the GPS conglomerate captured two titles – from GPS Maine and GPS New Hampshire. GPS had three more finalists representing Charlotte, Maine and New Hampshire, while STA and Eclipse SC had two finalists apiece. NEFC captured one championship and two runners-up trophies, while Apple Valley SC and South Shore Select each clinched one gold and silver finish.
13-U Boys
Super Group: Pateadores '05 Yl-Black (Calif.) 2, Eclipse SC Black '05 (Ill.) 1
Premier Group: GPS ME Phoenix '05 Elite (Maine) 3, Ironbound SC Super Eagles (N.J.) 2
13-U Girls
Super Group: Fever United '05 Penn (Texas) 2, FC Stars '05 NPL (Mass.) 1
Premier Group: Apple Valley SC Storm (Calif.) 1, Woodbury '05 Blue (Minn.) 0
14-U Boys
Super Group: NY Stars Premier Galaxy (N.Y.) 3, GPS Carolina Elite '04 (S.C.) 2
Premier Group: Mayas FC '04 (Ill.) 3, FC Premier '04 Forzi (Texas) 1
14-U Girls
Super Group: South Shore Select '04 AP (Mass.) 5, STA MUSC '04 NPL (N.J.) 3
Premier Group: NEFC BBA '04 South Elite (R.I.) 2, San Diego Force FC '04 (Calif.) 1
15-U Boys
Super Group: CV Leon '03 Green (Calif.) 4, STA MUSC '03 NPL (N.J.) 3
Premier Group: SJSC Nevada United '03 Red (Nev.) 5, Deportivo Juniors '03 (Ill.) 4
15-U Girls
Super Group: White Bear Sambas '03 Elite (Minn.) 1, Indie Chicas FC '03 (Idaho) 0
Premier Group: West Coast SC Kaos (Calif.) 2, GPS ME Phoenix '03 Elite (Maine) 1
16-U Boys
Super Group: Eclipse Select SC Elite Black '02 (Ill.) 5, California Odyssey SC '02 (Calif.) 2
Premier Group: Princeton FC Boca (N.J.) 3, FC Cardinals Mancity '02 (N.C.) 1
16-U Girls
Super Group: Vision Academy '02 (Calif.) 5, NEFC BBA '02 NS Elite (Mass.) 4
Premier Group: Real CO Edge Select '02 (Colo.) 2, Mount Laurel United Pride (N.J.) 1
17-U Boys
Super Group: SJEB Rush '01 Academy (N.J.) 4, NEFC '01 NPL (Mass.) 3
Premier Group: GPS NH '01 NPL (N.H.) 3, Apple Valley SC Storm Elite (Calif.) 2
17-U Girls
Super Group: Watchung Hills NJ Elite Flames (N.J.) 2, South Shore Select '01 AP (Mass.) 1
18/19-U Boys
Super Group: Olympiacos Chicago '99 Red (Ill.) 3, GPS NH '00 NPL (N.H.) 0
Premier Group: Eastern FC Spartans '99 NPL (N.Y.) 3, South Suburban SA '99 (Ill.) 2
18/19-U Girls
Super Group: Rio Rapids '00 (N.M.) 5, TSC Hurricane Bolding 99/00 (Okla.) 2