National champion Maryland men's soccer welcomes 8 recruits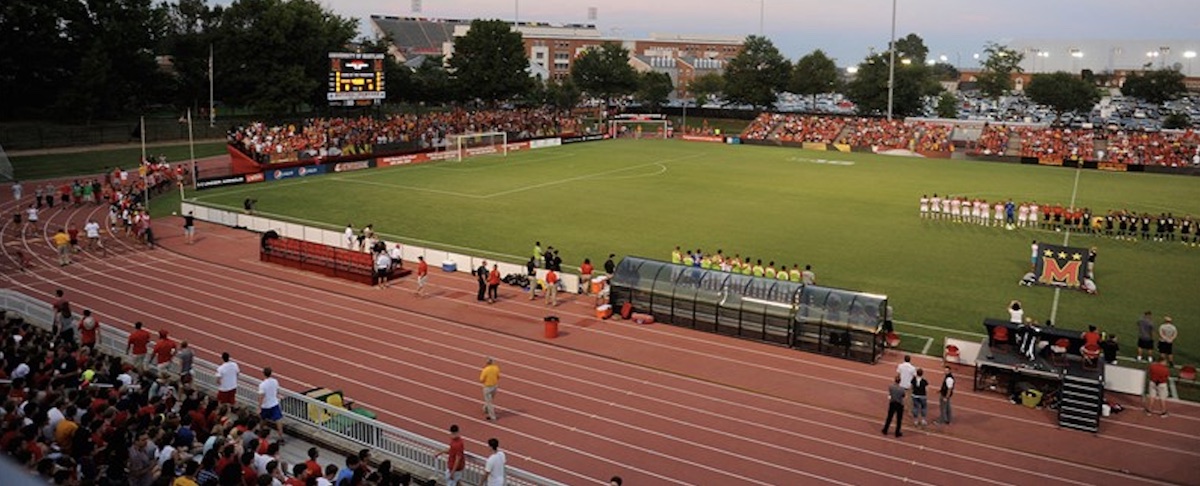 COLLEGE PARK, Md. (Via University of Maryland) – University of Maryland men's soccer team head coach Sasho Cirovski announced the addition of eight newcomers for the 2019 season on Wednesday afternoon.
"I am delighted to welcome these outstanding young men to our program," Cirovski said. "They are everything we look for in our recruits. They possess great ability that fits our needs, but more importantly, as people, they are all made of the right stuff. Not only do they have the skill and mindset to attack ruthlessly, but also have the pride and heart to defend relentlessly. They will fit in seamlessly with our returning players and are ready for the challenge of the 2019 season."
Ryan Blumberg and Kenny Hiro have already joined the Terps for the 2019 spring season. Additional newcomers to Maryland's 2019 squad will be announced at a later date. More information on Maryland's newcomers can be found below.
Ryan Blumberg | Defender | Sydney, Australia | Charlton Athletic
Before Maryland: Played for Charlton Athletic for manager Steve Avory…moved to Charlton in 2017 and played for the club's U-23 set up…played more than 20 matches for the U-23 side in 2017/18…made his full debut for the club in an EFL Cup match against MK Dons…played at the Nike Academy in England before moving to Charlton…played youth soccer for clubs including APIA Leichhardt, Western Sydney Wanderers and Hakoah Sydney City East…brothers Dylan and Jared also played for Hakoah Sydney East.
Sasho on Ryan: "Ryan was committed to us two years ago and opted to stay in England with Charlton Athletic U-23's for the past one and a half years. I am happy to welcome him back! He is a left center back who is a natural leader and a fierce competitor. He is a very good passer and good header of the ball. A real student of the game, he has a coaches' feel for leading and organizing on the field."
George Campbell | Defender | Atlanta, Ga. | Rivers Academy | Atlanta United Academy
Before Maryland: played for the Atlanta United Academy…coached by Tony Annan and Rodrigo Rios…2017/2018 USSDA U-17 Best XI…started 26 games in that season with three goals…2017/2018 National Finalist…2016/2017 National Final Winner…played 22 games in that season with a pair of goals…son of Garikai and Diana Campbell…father was a wrestler at Swarthmore College…brother William played soccer at North Carolina…brother Robert plays soccer at Delaware.
Sasho on George: "George is an outstanding center back. He is very comfortable with his feet and terrific in the air. His tremendous physical gifts, tactical acumen, combined with his experiences with the fantastic Atlanta United Academy and training with their USL side will bode him well in transitioning to our team."
Jacob Chakroun | Midfielder | Johns Creek, Ga. | Chattahoochee High School | Kalonji Sports Academy (KSA)
Before Maryland: played for the Kalonji Sports Academy (KSA)…coached by Bruno Kalonji…also played for Concord Fire in Atlanta, GA and Region III ODP… spent a year playing for Marbella United FC in Spain…ODP Regional Team (2011-2015)…US National Training Program (2013/14)…won the Disney Soccer Showcase in 2013…trained with Chievo Verona (2017), Stabaek FC (2017), FC Mallorca (2016) and Sampdoria FC (2015)…came to Maryland for the "top-level soccer, high-level academics and beautiful campus…born in Chicago…son of Ahmed and Pamela Chakroun…has three siblings, Noah, Cassidy and Mia.
Sasho on Jacob: "Jake is a versatile midfielder who is comfortable playing anywhere. He plays the game effortlessly due to his high technical ability and feel for the game. His varied experiences with KSA and Concord Fire along with Region III ODP have prepared him well."
Justin Harris | Midfielder | Clarksville, Md. | River Hill High School | Baltimore Celtic SC
Before Maryland: Starred for River Hill High School…coached by Matt Shagogue…three-year starting midfielder and captain…finished with 14 goals and 10 assists his senior campaign…had 23 goals and 22 assists for his career…led River Hill to a Howard County title and second straight Class 2A title game…scored seven goals and six assists as a junior…named an All-American and Maryland Association of Coaches of Soccer Player of the Year…Howard County Times Player of the Year…Baltimore Sun First-Team All-Metro…played club soccer at Baltimore Celtic SC…coached by Brandon Quaranta…2018 Maryland State Finalist.
Sasho on Justin: "Justin is a technical and athletic attacking player who can play in wing midfield or in a central role. His ability to attack at speed and willingness to press fit nicely into our style of play. His success at River Hill and Baltimore Celtic SC got us excited about him especially with lineage of successful players who have taken the same path."
Kenneth Hiro Huang | Defender | Tokyo, Japan | Tokyo Gakuen High School | Tatung FC
Before Maryland: Played club soccer for Tatung FC…played for the Chinese Taipei U-23 National Team in the 2018 Asian Games…played for the Chinese Taipei U-19 National Team and qualified for the Asia Best 16…2018 Taiwan Premier League Champions…son of Jason Huang and Michiyo Horikawa…born in Bellevue, Wash.
Sasho on Kenny: "Kenny is a left sided defender capable of playing left center back or left back. He is a tenacious competitor who loves getting forward. He has good range in his passing and has a wicked cross. His experiences in top Japanese high school soccer and especially with The Chinese Taipei Olympic Team prove his qualities."
Malcolm Johnston | Midfielder | Aurora, Ontario | Aurora High School | Vaughan Soccer Club
Before Maryland: played for Vaughan Soccer Club…coached by Patrice Gheisar and former Terrapin great Carmine Isacco…captained Vaughn's team from 2016-2019…two-time champ of the OPDL Charity Shield…U-18 Ontario Cup Champion…OPDL Cup Champion…son of Bill and Catherine Johnston…brother, Alistair Johnston, plays soccer at Wake Forest…also has a brother, Declan…also played basketball and volleyball.
Sasho on Malcolm:  "Malcolm is a box to box midfielder capable of both creating goals and scoring them.  He comes from the highly renowned Vaughan Soccer Club in Ontario, Canada. He plays with a maturity beyond his years and is a fierce competitor."
David Kovacic | Midfielder | Krsko, Slovenia | Gimnazija Krsko | NK Krsko
Before Maryland: Played for NK Krsko under head coach Rok Zorko…won the Slovenian national championship in 2013 and 2015…winners of the 2014 Gothia Cup…made 55 appearances in the Slovenian First Division…played in the Slovenian U-21 and U-18 National Team set ups…son of Marjan and Biserka Kovacic..
Sasho on David: "David is a seasoned and cultured central midfielder. He has great technical ability and has an advanced feel for the game. His many years of playing with the Slovenian Youth National teams and 3 years of playing in the Slovenian First Division (PRVA LIGA) will prove very valuable as he transitions to college soccer."
Isaac Ngobu | Defender | Baltimore, Md. | Eastern Tech HS | Baltimore Celtic SC
Before Maryland: Played for Eastern Tech High School…coached by Peter Glaudemans…scored 11 goals and added 11 assists as a senior…led Eastern Tech to a Baltimore County title…helped Eastern Tech win a Class 2A state championship as a junior…scored seven goals and added seven assists that season…finished career with 23 goals and 25 assists…Baltimore Sun First Team All-Metro selection in 2018…played club soccer for Baltimore Celtic FC under Brandon Quaranta.
Sasho on Isaac: "Isaac is a dynamic left back.  He plays with an energy and joy that I know his teammates and our fans will appreciate. He is a good passer, outstanding dribbler and a quality crosser.  His outstanding high school career at Eastern Tech and Baltimore Celtic SC have prepared him well."