Mount St. Mary's men's soccer adds 11 recruits for 2019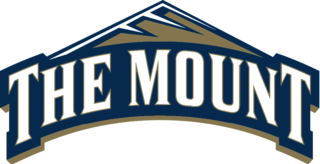 Emmitsburg, Md. – Mount St. Mary's men's soccer Head Coach Bryan Cunningham has announced the addition of 11 newcomers as part of this year's recruiting class.
Justus Akinlosotu, Karamo Bah, Kyle Davis, Ramon Gallegos, Raul Luna, Rutendo Mareya, Marc-Arthur Massang, Juan Molina, Olufela "Fela" Osifeso, Marcel Trotman, and Riccardo Zonta enter their first season with the Mountaineers ahead of the 2019 campaign.
"We are excited to announce this group of recruits. They provide us with the balance in classes and talent we need to continue building this program," said Cunningham. "The staff did an incredible job securing commitments from these young men. We are eager to get them on campus and begin preparations for the 2019 Season."
RECRUITING CLASS

Justus Akinlosotu
Position: Centerback
Hometown: Bowie, Maryland
High School: Bowie High School
Club Team: D.C. United Academy
Karamo Bah
Position: Defensive Midfield
Hometown: Germantown, Maryland
High School: Northwest High School
Club Team: Baltimore Armour Academy
Kyle Davis
Position: Forward
Hometown: Bowie, Maryland
High School: Bowie High School
Club Team: D.C. United Academy
Ramon Gallegos
Position: Wing/Center-Attacking Mid
Hometown: Philadelphia, Pennsylvania
High School: The Episcopal Academy
Club Team: Penn Fusion/Delco Continental
Raul Luna
Position: Center Midfield
Hometown: Odenton, Maryland
High School: Arundel High School
Club Team: Baltimore Armour Academy
Rutendo Mareya
Position: Defense/Midfield
Hometown: Clarksburg, Maryland
High School: Clarksburg High School
Club Team: Bethesda SC Academy
Marc-Arthur Massang
Position: Striker
Hometown: Montrouge, France
High School: Potomac Senior High School
Club Team: Virginia Development Academy
Juan Molina
Position: Center Midfield
Hometown: Gaithersburg, Maryland
High School: St. Andrews Episcopal
Club Team: Baltimore Celtic
Olufela "Fela" Osifeso
Position: Midfield
Hometown: Silver Spring, Maryland
High School: Laurel High School
Previous College: Louisburg College
Club Team: Baltimore Armour
Marcel Trotman
Position: Midfield
Hometown: Millersville, Maryland
High School: Old Mill High School
Club Team: Baltimore Celtic
Riccardo Zonta
Position: Goalkeeper
Hometown: Coneglaino, Italy
High School: IT IS Galileo Galilei
Club Team: APDC Chions