Montoya bullish as U.S. U-17 Women prep for World Cup qualifying challenge in Guatemala
By Charles Boehm
The U.S. Under-17 Women's National Team is about to begin one of the biggest tests on the team's cyclical calendar, a trip to Guatemala for the CONCACAF U-17 Championship, the tournament which determines which three teams will represent the region at the FIFA U-17 Women's World Cup in Azerbaijan this fall.
Coach Albertin Montoya and his staff selected a final 20-player roster at the close of a 10-day training camp at the Olympic Training Center in Chula Vista, Calif. last month, and in an exclusive conversation with The Soccer Wire last week, he offered high praise for the group's depth and quality.
"We definitely have our starting 11 in mind, but what makes this team quite unique and special is that as a coaching staff, we feel very confident in all 20 players being able to make a difference," he said. "I don't think we'll be playing the same 11 throughout the tournament. We're quite deep and every player at one point or another has come in and really had an impact in games that we've played over the last two months."
Last Friday the squad flew south to Central America ahead of their tournament opener against the Bahamas on Thursday, the first chapter in a busy stretch of three group matches in five days. On Saturday, May 5 the U.S. tangles with Trinidad & Tobago, and on Monday, May 7 they wrap up Group A play with a potentially huge match against leading rivals Mexico. That tight calendar has Montoya prepared to rotate his lineups and carefully gauge fatigue levels throughout the tourney.
"There's an opportunity to really have well-rested players in the semis and the finals, if we're fortunate enough to get there," he noted. "It is a grueling schedule when you play a game every other day, especially with a little bit of the pressure that I'm sure the players will be feeling. But we're confident in the entire group and I think they'll help each other out as a team."
CONCACAF U-17 Championship participants are arranged in two groups of four, with the top two teams from each group advancing to two semifinal matches. The winners of those games will meet in the championship final, though both will book their tickets to the World Cup, in addition to the winner of the third-place game between the losing semifinalists. This year's semifinals are scheduled for Thursday, May 10, while the final and third-place games will take place on Saturday, May 12.
While the Mexico match looks like a tough way to complete group play, it gives the U.S. a chance to learn more about their opponents by watching their early group matches. The Bahamas, on the other hand, will remain something of a mystery until the opening whistle sounds.
"It's actually somewhat difficult to scout some of the Caribbean and Central American nations, just because we don't get to see them play all that often," said Montoya. "They've probably been able to scout us much better than we've been able to scout them, and that's the challenging part going into qualifying.
"That's why it's very important that the players understand that anything can happen, and they've got to be prepared for the unexpected."
Montoya, who plans to utilize a forward-leaning 4-3-3 formation, has a wealth of talent at his disposal. Olney, Md. product Midge Purce (Freestate Soccer Alliance) and Amber Munerlyn (Corona, Calif., SoCal Blues) are speedy, athletic weapons alongside physical Utah Avalanche star Emily Bruder (Sandy, Utah) up top, while Morgan Andrews (Milford, N.H., FC Stars of Massachusetts) and Andi Sullivan (Lorton, Va., Bethesda SC) offer versatility in midfield.
"We've got the players that are suited extremely well for the 4-3-3," said the 36-year-old coach, who is also the director of coaching at Bay Area youth powerhouse Mountain View Los Altos Soccer Club. "It can be a 4-5-1 when we need it to be, it's a formation that the players feel very comfortable in.
"It really helps us impose our game on other teams, and having them adjust, not us. I don't want to come across as overconfident or arrogant, but I want to make sure our players are confident going into qualifying and I think if we play to our strengths, other teams are going to have to make those adjustments against us."
There are two strong goalkeeping options in the form of 6'0 Sereno FC netminder Cassie Miller (Cave Creek, Ariz.) and Kennesaw, Ga.'s Jane Campbell (Concorde Fire South). A back line marshaled by Maddie Bauer (Newport Beach, Calif., Slammers) and Gabbi Miranda (Highlands Ranch, Colo., Colorado Rush) has allowed just one goal in nine competitive matches this year, helping the U.S. U-17s compile a 7-0-2 record in those games.
The U.S. has a mixed history in this competition, which has only been in existence since 2008. Two years ago the young Yanks were dominant in qualifying, racking up 38 goals and allowing none in five matches, only to fall short of a World Cup berth after losing to Canada in the semifinals when a penalty-kick shootout was necessary following a 0-0 tie in regulation time. (That year's U-17 Women's World Cup was held in Trinidad & Tobago, granting the hosts an automatic berth and thereby limiting CONCACAF to two qualifying berths.)
"We don't touch on it too much, but I want to make sure it's in the back of their minds," said Montoya when asked about the 2010 team's heartbreak. "This wonderful game can be so cruel sometimes and you just never know. Look what happened to [Spanish champions FC] Barcelona in [UEFA] Champions League. Top teams don't always go through.
"The [2010 U.S.] U-17s, they were absolutely a wonderful team, and it's just a reminder that if you don't execute, you won't necessarily go through. With that being said, I don't want to add pressure to our players, I just want to make sure they're confident, relaxed and they play the game that they love to play. The more we can relax them and have them enjoy it, the more successful they're going to be."
In 2008 the U.S. won the CONCACAF U-17 Championship in fairly dominating fashion, racking up 24 goals and allowing one in group play before defeating Mexico 1-0 and Costa Rica 4-1 in the semifinal and final rounds, respectively. Featuring the likes of Vicki DiMartino, Morgan Brian and Julia Roberts, that squad went on to reach the finals of the World Cup in New Zealand, where they fell to North Korea 2-1 in extra time.
The CONCACAF U-17 Championships will be broadcast online, via CONCACAF's website.
[ +Visit the U.S. U-17 Women's National Team's official home page here ]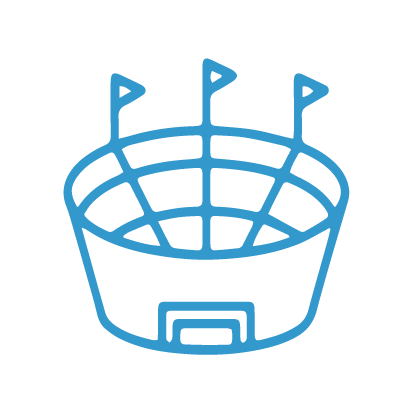 COLLEGE RECRUITING STARTS HERE
Join the SoccerWire College Soccer Recruiting Search Engine and learn how to be seen OVER 1 MILLION TIMES PER YEAR.
Basic $99 – for life
Featured $299 – for life
Featured PLUS $399 – for life
Learn More Here