MLS clubs to begin seeking training compensation, solidarity payments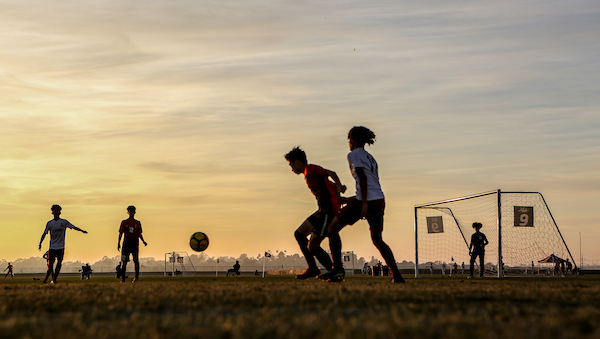 NEW YORK (Via MLS)– Major League Soccer club academies were launched in 2007 with the primary objective of producing top homegrown talent to contribute meaningfully to MLS first teams. During the past decade, MLS clubs have invested hundreds of millions of dollars in the identification and development of homegrown talent and signed top academy players to MLS first team contracts.
As MLS clubs deepen their commitment to player development through significant investments in fully-funded academies, these clubs – consistent with the FIFA Regulations on the Status and Transfer of Players – will now assert Training Compensation claims for any MLS academy product that signs his first professional contract with a non-MLS club outside of the U.S. and Canada**. Additionally, MLS clubs will seek FIFA-administered Solidarity Payments when players developed in MLS club academies are transferred, for a fee, between two clubs belonging to different international federations.
Participating in these globally established systems will allow MLS clubs to continue providing young domestic players with opportunities to achieve their professional aspirations free of charge and make increased investments in the elite training offered through MLS academies.
During the coming weeks, every MLS academy player and their parents/guardians will receive notice of the policy and have the opportunity to join informational sessions conducted by MLS club academies. Additionally, each player and his parents/guardians will be required to sign an acknowledgement that if the player signs a contract to play professionally for a non-MLS club outside the U.S. or Canada, his MLS club academy will have the right to claim Training Compensation from that professional club (not from the player or his family) in accordance with the FIFA Regulations.
For full details of the FIFA Regulations on the Status and Transfer of Players, please visit the FIFA website by Clicking Here.
For a list of FAQs about MLS' updated approach to Training Compensation and Solidarity Payments, please Click Here.
** FIFA regulations only dictate that professional clubs pay Training Compensation when a player signs his first professional contract in a country other than the one in which he was trained. MLS will not seek Training Compensation for players that sign their first professional contract with non-MLS teams in the U.S. or Canada as FIFA regulations do not mandate domestic payments.