Mississippi State women's soccer announces spring schedule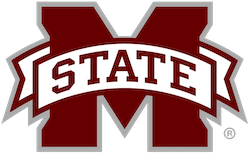 STARKVILLE (Via Mississippi State University) – New head coach James Armstrong will lead the Mississippi State soccer program onto the field for the first time on March 3 when the Bulldogs host Arkansas to open their 2019 spring schedule.
State will kick off against the Razorbacks at noon CT at the MSU Soccer Field. The Razorbacks advanced to the second round of the NCAA Tournament last year before losing in double-overtime to Virginia Tech. Arkansas lost the SEC Tournament championship game on penalty kicks and finished with the No. 29 RPI in the nation.
Three of MSU's four spring opponents made the NCAA Tournament and were inside the Top 35 in the final RPI rankings.
"This schedule will bring us some very competitive teams with diversity of playing styles," Armstrong said. "I'm excited for us to get back on the field and compete against somebody other than ourselves."
The Bulldogs will travel to Memphis on March 24 to play the Tigers at 3 p.m. State claimed one of its top wins of the year in Memphis last fall with a 5-2 win in August. The Tigers finished the year with the No. 15 RPI.
State will meet Florida in neutral-site matchup in Orange Beach, Alabama, on March 30. Kickoff in the home of the SEC Tournament will be at 5:30 p.m. The Gators made the SEC Tournament semifinals last year, but the teams played to a 0-0 tie in Starkville in September.
MSU will close the spring slate at home on April 13 as part of Super Bulldog Weekend. Armstrong will meet his former team for the first time when the Bulldogs host Auburn at 11 a.m.
State made the NCAA Tournament for the first time in school history in 2018 after posting a 9-6-2 record in the regular season. The Bulldogs achieved the first ranking in program history and finished with the No. 24 RPI.
For more information on the Bulldog soccer program, follow on Twitter, Facebook and Instagram by searching for "HailStateSOC." You can also find all-access coverage of the program on SnapChat by searching for "HailStateSnap."