Minnesota United FC signs 19-year-old Devin Padelford as Homegrown Player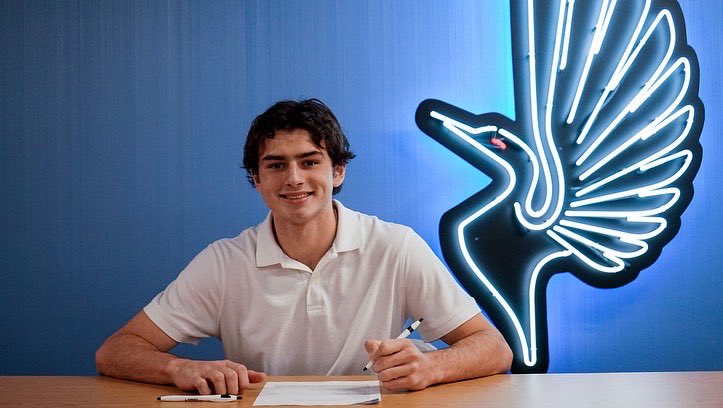 GOLDEN VALLEY, Minn. – Minnesota United FC has signed defender Devin Padelford as a Homegrown Player. Padelford has signed a three-year contract with Minnesota with two club options.
"We're really pleased and excited for Devin. He's come a long way in the last 12 months to the extent that we feel he's earned a professional contract," said Head Coach Adrian Heath. "He's got his foot on the ladder and it's up to him now. He's a lot of really good qualities for a modern-day fullback. He's good in both halves of the field, defends well one-on-one. Physically, he's got really good physical qualities, he's good in the air, he's athletic, he can get forward and he can deliver in the box. We're delighted that we've got another Homegrown. As we've always said, we are committed to our youth development program and he's just another example that if the players are good enough, we'll give them an opportunity. We're really pleased for him and we think this is going to be the beginning of a good career for him."
Padelford becomes the first Homegrown signing out of the new Minnesota United Youth Development Program. He joined the U-19 team for MNUFC in 2021 and played in 13 MLS Next matches, scoring two goals and providing eight assists in the club's inaugural season. The 19-year-old has been training with the MNUFC first team since the start of the 2022 preseason. He originally played as a left-footed attacker but was switched to the defense upon arriving to the MNUFC program.
The Maplewood-native previously played for St. Croix Academy and Woodbury High School. A 2021 graduate of Woodbury High School, Padelford was named All-State and Conference Player of the Year in 2021. His club team, St. Croix Academy, won the Las Vegas Cup in 2019 and were State Champs in 2019 and 2021.
"Devin has been one of the better players in MLS Next in his six months with the U-19 squad," said MNUFC Youth Development Director Noel Quinn. "We converted him from a center-forward to a leftback after looking at his attributes and the style the first team currently play. He's improved massively in terms of his overall knowledge of the game but especially in terms of the role and responsibility of playing leftback. Beyond that, what was very clear to us was his mentality. He's adaptable and dependable. His willingness to change his position based on our feedback demonstrated a lot of maturity."
Padelford joins, Patrick Weah and Fred Emmings as Homegrown players at MNUFC.
TRANSACTION: Minnesota United sign defender Devin Padelford as a Homegrown Player. Padelford has signed a three-year contract with Minnesota with two club options.
Devin Padelford (pah-DEL-ford)
Position: Defender
Date of birth: 01.03.2003 (19 years old)
Height: 6'0"
Weight: 175lbs
Birthplace: Maplewood