Maryland soccer hires Miles Vaughn as director of operations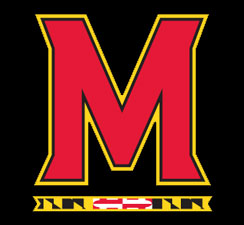 COLLEGE PARK, Md. (Via University of Maryland) – Maryland men's soccer head coach Sasho Cirovski announced the hiring of Miles Vaughn as the program's new director of operations Tuesday afternoon. Vaughn was previously the director of operations at the Bethesda Soccer Club.
"I am delighted to welcome Miles to Maryland men's soccer," Cirovski said. "Miles is the perfect person to build on the great work that Jake Pace has done over the past four years. He will be a great addition to our staff. He worked with my assistant Scott Buete in Louisiana for several years and most recently, his experience with Bethesda Soccer Club has been invaluable in developing a skill set that set him apart. He is extremely bright, has wonderful communication skills and a genuine concern for everyone he works with. Our players, alumni, donors and fans will all love him!"
With Bethesda, one of the top youth clubs in the area, Vaughn managed all club facilities, including scheduling venues for 80 teams. He was a key player in the growth of Bethesda's field allotment. He also managed club equipment, registration, sponsorships and travel.
+READ: U.S. U-18 Men's National Team sweeps Costa Rica in two-game set
"I am thrilled for the opportunity to work with the Maryland Men's Soccer program, which sets the standard for excellence in collegiate soccer," Vaughn said. "I look forward to adding value to the program and helping the student-athletes and staff achieve our goals. A special thanks to Shannon Cirovski, Jonathon Colton, Brad Roos, Mario Ortega, Alex Wassiliew and the entire Bethesda Soccer Club board for their support, for welcoming me to the community and for the opportunity to grow as a professional amongst such a talented staff and board."
Prior to his time with Bethesda, Vaughn served was the director of soccer operations at the Baton Rouge Soccer Club. He directed all soccer programming, managed club fundraisers and sponsorships, and directed all communications to the club's 7,000 members. Prior to being director of ops, Vaughn acted as the club's director of development, where he also managed fundraising communications and sponsorships.
Vaughn also coached a pair of youth teams at Baton Rouge and was an assistant coach at Catholic High School, which was ranked No. 1 in the state during his tenure. Following his undergrad work, Vaughn participated in the prestigious Teach for America program.
A four-year player and captain at Austin College, Vaughn graduated cum laude from the school with a bachelor's in economics and Spanish. He graduated from LSU in 2013 with a masters in educational leadership.