Marquette men's soccer adds two to 2019 recruiting class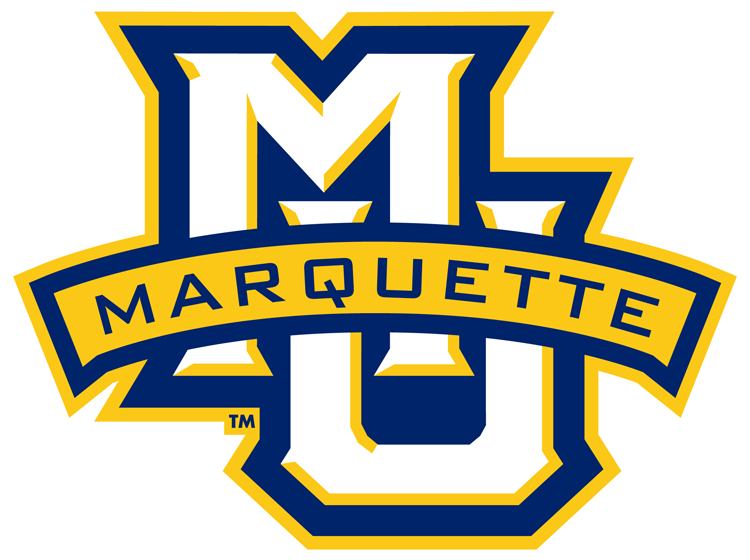 MILWAUKEE (Via Marquette University) – The Marquette University men's soccer program has announced two additions to its 2019 signing class as transfer Sam Thornton and Louis Yuill are set to join the program in time for the start of the spring semester, head coach Louis Bennett announced.
"Both bring experience, depth and another layer of competitiveness to our program," Bennett said. "They are both very excited, interested and invested in our program and being a part of what we're doing here, and value a balance of athletics with strong academics."
Thornton and Yuill are natives of the U.K. and boast impressive academy experiences from their youth. Both also provide a unique advantage as they will join the Marquette program in time for the spring semester, which will allow them to build continuity and chemistry with the team's returners.
Thornton, a native of Rotherham, England, comes to the Golden Eagles following an impressive 2018 campaign at Division II Gannon University where he was named the Pennsylvania State Athletic Conference Player of the Year after leading the league with 25 points on 11 goals and three assists.
+READ: Andrew Gutman, Catarina Macario win 2018 MAC Hermann Trophy
He registered three multi-goal performances and notched seven match winners. The team was 8-0 when he found the back of the net. He was also named to the D2CCA All-Atlantic Region First Team. As a youth academy player, he represented Rotherham United for four years.
"He's a player who gives us a lot of options up top with his versatility," Bennett said. "He can play anywhere in the top four, which will give us good depth and support for guys like Lukas Sunesson and Luka Prpa. We didn't have a hold-up, mobile forward who could play very physical, so he's a different kind of player for us. He provides some much-needed physicality and balances out our junior class to go along with our rising seniors."
Yuill boasts an impressive youth academy resume, having played seven years with West Ham United and most recently for Birmingham City, where he made 50 appearances for their U18 squad and four additional appearances on the U23 team. He also represented the Scotland National Team on several occasions, including two appearances during the U16/U17 UEFA tournament.
As a member of West Ham, he led the U16 squad to a runner-up finish in the Premier League Tournament and earned a Man of the Match distinction following a standout performance in a game against Barcelona. He took the U18 Birmingham City team to a runner-up PL2 finish and led them to four appearances in the FA Youth Cup.
"He's versatile and very tenacious midfielder with a great pedigree," Bennett said. "He's played for highly-regarded Scotland schools and spent time at two top academies in England. He's a dedicated lad and will be a great fit for our program."
Thornton and Yuill are valuable additions to a 2019 class that continues to take shape. They join a group of four signees that were announced in November.
Marquette is coming off a BIG EAST tournament title appearance and welcome back a strong core of returners to go along with a talented recruiting class in 2019.
Sam Thornton
Position: Forward
Height: 5'11"
Weight: 170 lbs.
Born: 5/8/1998 (20 yo)
Hometown: Rotherham, England
Last Club: Gannon University (Pa.)
Louis Yuill
Position: Midfielder
Height: 6'0″
Weight: 165 lbs.
Born: 9/30/1998 (20 yo)
Hometown: London, England
Last Club: Birmingham FC